Top Tips for Keeping your Trade Tools Safe
"The theft of tools and equipment is a lucrative market in Ireland. Portable power tools are a very attractive target for criminals. Each year An Garda Síochána recover substantial amounts of tools and equipment" according to Garda.ie With that in mind, we've put together some top tips to help you keep your trade tools safe.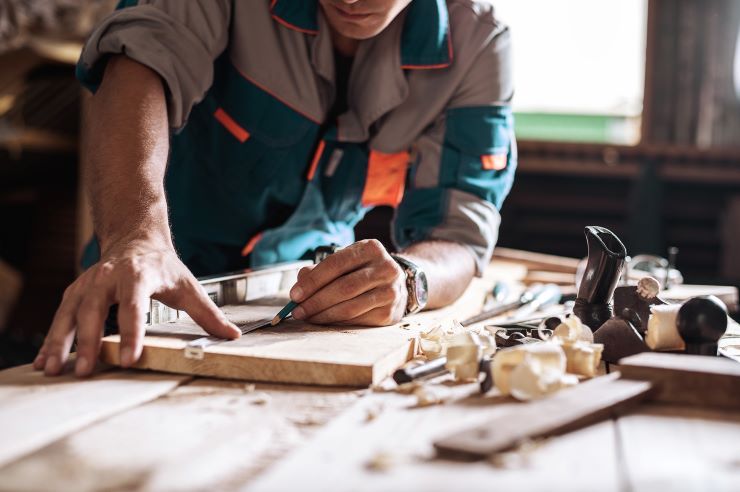 Keep records of your tools
Make a list of all your tools, as well as their serial numbers, model numbers and a detailed description and keep it somewhere safe.
Mark your tools
All tools should be individually marked and you should take photographs of their marks for your records. Vehicle-accessories.net offer some good advice on how best to do this.
Keep tools locked away
When they're not in use make sure your tools are locked away and secured with strong locks. If your tools are kept in a shed, Secrets-of-shed-building.com offer advice on the best locks to choose for your shed. Garda.ie also advise that you keep your tools in a steel container, secured with close-shackle padlocks.
Only take the tools you need on jobs
Plan your jobs and only take the tools you need with you to each location. If you must leave tools in a van, make sure that they're out of sight. Black out windows on the van, store tools in a locked storage container and invest in an alarm to help deter thieves.
Consider CCTV
If you have a large number of expensive tools it might be worth considering CCTV for your home and shed or wherever you keep your tools when not in use.
Insure your livelihood
Tradespeople rely on their equipment every day, so it's very important to ensure you're not left out of business should the unexpected happen and your tools are stolen. An Post Insurance provide Tradesmen Insurance that offers cover for contract works up to €500,000 and construction plant and equipment up to €25,000.
An Post Insurance Small Business Insurance is underwritten by AXA Insurance DAC.
All the information on this blog is published in good faith and for general information purpose only. While An Post Insurance makes every effort to ensure that the information appearing on this blog is accurate and complete, it does not make any warranties about the completeness, reliability or accuracy of this information, whether express or implied, including but not limited to implied warranties of merchantability, fitness for a particular purpose or non-infringement. Any action you take upon the information you find on this blog is strictly at your own risk. An Post Insurance will not be liable for any direct, indirect or consequential losses and/or damages in connection with the use of, or action taken in reliance on information contained in our blog.
Through this website you are able to link to other websites which are not under the control of An Post Insurance. We have no control over the nature, content and availability of those sites and if you click on links to these websites you will be subject to the terms and conditions of those sites. The inclusion of any links does not necessarily imply a recommendation or endorse the views expressed within them.