Fire Safety at Home
We work very hard to create a cosy home for ourselves and our families – one where we can feel safe and warm and recover from the pressures of everyday life. But how much consideration do we give to everyday perils like fires in the home?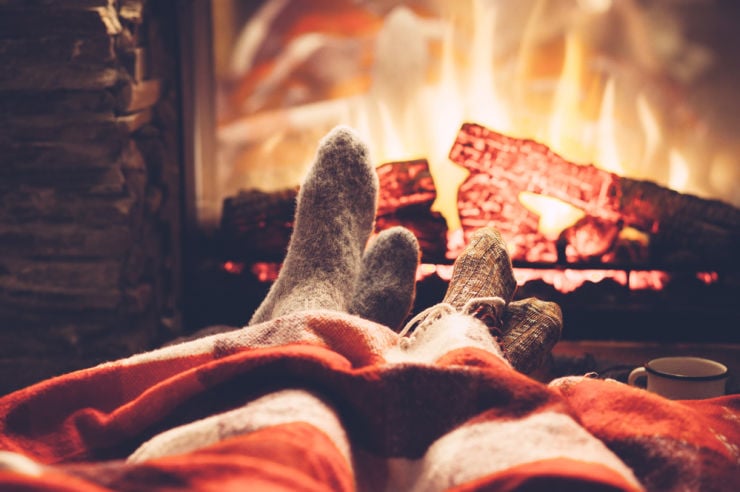 According to www.gov.ie, the highest known cause of house fires attended by fire brigades across Ireland in 2020 started as a result of chimney fires or hot ashes.
The same site reports that there were 29 recorded fatalities caused by fire in Ireland in 2020. In almost half of these instances there were no smoke alarms present.
With that in mind we put together some tips that may lessen the chance of a fire outbreak in your home:
Ask the Experts
Make sure you have your chimneys and flues attended to by a professional at least once a year to prevent chimney fires. When emptying ashes use a steel ash bucket to store them in and only transfer to a bin when you are one hundred percent sure they are cold and cannot reignite.
Always use a qualified electrician to carry out any electrical jobs in or around the house. Electricity can prove very dangerous in the wrong hands.
Electrical Appliances
Unplug all electrical appliances when not in use, especially at night time and when leaving the house for long periods of time.
Do not overload sockets and check all leads and plugs for fraying or burning and replace where necessary.
Always unplug phone chargers.
Flammable Materials
It may sound obvious but be careful with aerosol cans – make sure they're not beside radiators or heaters or any such heat source. That includes the likes of deodorants, hair sprays, etc.
Make sure all flammable materials – such as paints, solvents and chemicals – are not stored in the house.
Fire Safety Equipment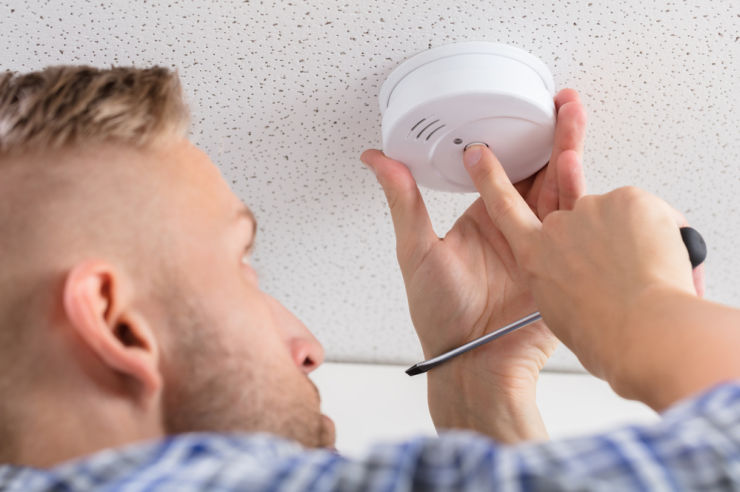 Invest in good quality smoke and CO2 alarms and make sure to test them weekly. Dublin City Council state that "You should have a smoke detector in each escape route (corridor, landing, stairs etc), in each bedroom, and other high-risk rooms like the living room, garage and utility room. The kitchen should have a heat detector to avoid false alarms."
Fire extinguishers and fire blankets are a wise investment, especially for the kitchen area, but make sure you know how to use them and on what types of fires.
Escape Routes
Prepare an evacuation plan with everyone in the house and practice it regularly to identify any pitfalls.
Make sure all exit routes are kept clear at all times and make sure you have more than one exit route planned in case one is blocked or too dangerous to pass.
Smokers
Never smoke while over-tired and especially not in bed.
Always keep matches and lighters out of reach of children.
Make sure smokers use large stable ashtrays and extinguish cigarettes fully every time.
The danger of fire is an ever-present part of modern life, but as you can see from the above, it can be managed by taking some simple preventative steps. Most important of these is to invest in smoke and CO2 alarms: you could even make them part of your family's secret Santa this year!
These handy tips could help keep your home a safe haven for you and your family for years to come.
All the information on this blog is published in good faith and for general information purpose only. While An Post Insurance makes every effort to ensure that the information appearing on this blog is accurate and complete, it does not make any warranties about the completeness, reliability or accuracy of this information, whether express or implied, including but not limited to implied warranties of merchantability, fitness for a particular purpose or non-infringement. Any action you take upon the information you find on this blog is strictly at your own risk. An Post Insurance will not be liable for any direct, indirect or consequential losses and/or damages in connection with the use of, or action taken in reliance on information contained in our blog.
Through this website you are able to link to other websites which are not under the control of An Post Insurance. We have no control over the nature, content and availability of those sites and if you click on links to these websites you will be subject to the terms and conditions of those sites. The inclusion of any links does not necessarily imply a recommendation or endorse the views expressed within them.