Making Your Home More Accessible for Aging
Aging is a beautiful journey, but it often comes with unique needs and considerations. Your home should be a sanctuary that grows with you. In this blog post, we're going to explore practical ways to make your home more accessible for the aging, all while keeping it warm, welcoming and people friendly.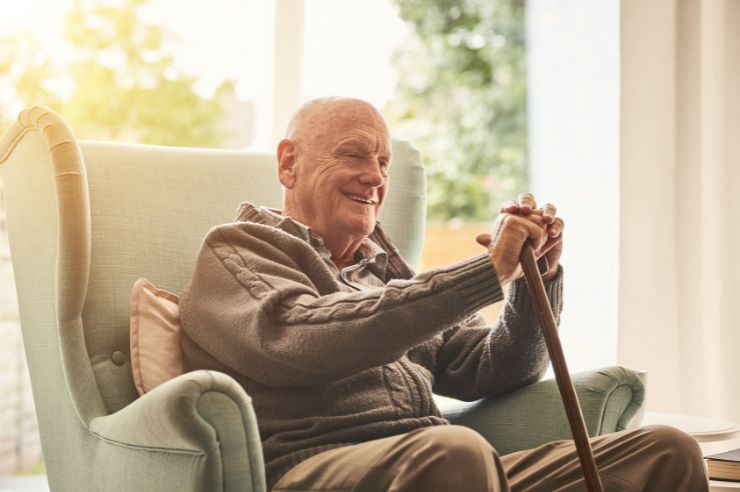 Lighting to brighten your day
As we age, our eyes may need a little extra help. Brighten up your home with well-placed lighting. A well-lit space not only ensures safety but also uplifts your mood. Hibernia Home Care explains that "poor lighting in a home can be a significant safety hazard and put many older adults at risk of serious injury". We should ensure that homes are well-lit to avoid any possible falls.
Slip-proofing for peace of mind
Bathrooms and kitchens can be slippery minefields. Install non-slip mats, grab bars and handrails to navigate with confidence. Non-slip flooring products are a must to ensure we significantly reduce the risk of a fall for our older family members.
Open the doors to freedom
Widening doorways and embracing an open floor plan isn't just about mobility aids. It's about creating a welcoming space where you can move freely and entertain friends, grandchildren and maybe even a curious pet or two! The means-tested Mobility Aids Grant Scheme may be available for some people to assist with these adaptations to their home.
Kitchen comfort zone
Lower those countertop heights and install pull-out shelves to make your kitchen more user-friendly. Cooking should be about whipping up your favourite recipes, not doing your best impression of a gymnast. Aging in Place has some great suggestions to assist you in planning your new kitchen layout.
Climbing stairs with ease
Stairs can be a challenge, but they don't have to be! Install a stairlift or a ramp to conquer those steps without breaking a sweat. It's like having your personal escalator at home. Check out Citizens Information to find out about possible financial assistance that may be available for house alterations for older people or people with disabilities (providing certain criteria is met).
Tech savvy and user-friendly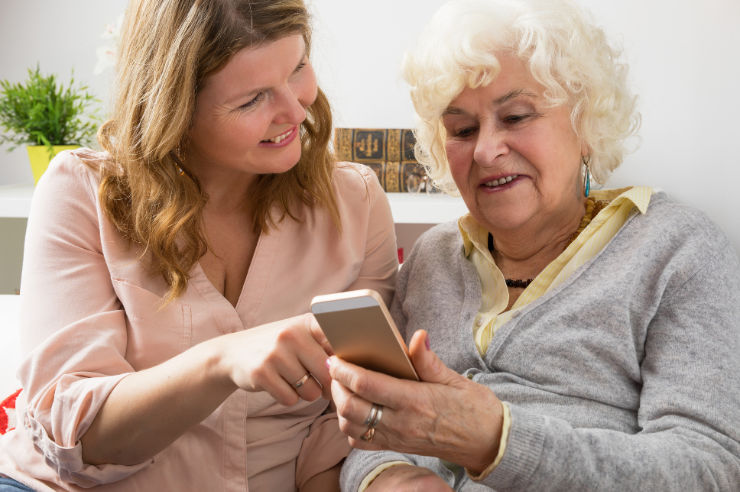 Embrace technology with voice-activated devices to control your home environment. Lifestyle Electronics talks about how home automation can arrange smart locking and unlocking of doors to save elderly people getting up to answer the door. It can also operate lights and safety features in bathrooms and kitchens such as controlling the temperature of the water and automatically switching off the stove. Fall detectors are also available; these will alert an emergency contact should a person have a fall in their home. A smart home is like having a personal butler, only without the fancy uniform.
Furniture that fits your lifestyle
Invest in furniture designed for comfort and accessibility. Adjustable beds and ergonomic chairs are like a warm hug after a long day. The Mobility Shop offers a wide range of mobility furniture as well as everyday items to make home life easier for those who wish to stay living in their own home as they age.
Clear the path to safety
Decluttering isn't just about tidying up; it's about ensuring your home is a safe space. Fewer obstacles mean fewer chances of tripping and falling, and who doesn't appreciate a clear path to the cookie jar.
Bathroom bliss
Consider installing a walk-in bath or a roll-in shower. It's like having a mini spa right at home. Neptunebathing.ie offers a wide range of walk-in baths and bath showers. They even have options to add a power lift to the bath for those with mobility issues. Grab a book, a glass of wine and soak your cares away!
Professional guidance
Don't hesitate to consult with professionals who specialise in home modifications. They can help tailor your space to your specific needs, ensuring you're living your best life at home. One such company is Mobility Care Ireland who make Irish home improvement grant installation services the core of their business. With staff who have over 30 years' experience in the construction industry in Ireland, you know you're in safe hands.
Ageinginplace.ie also has a lot of useful information on home adaptations, available grants and care giving for the elderly.
Telecare.ie offers personal alarms for the elderly; should they need assistance and can't reach a phone they simply press the alarm button for help. These come in different forms such as pendants or wristbands.
Making your home more accessible for aging doesn't mean sacrificing style or comfort. It's about creating a space where you can continue to live life to the fullest. So, go ahead, make those changes, and enjoy your home like never before – because growing older is a journey worth embracing, and your home should be your perfect companion along the way!
All the information on this blog is published in good faith and for general information purpose only. While An Post Insurance makes every effort to ensure that the information appearing on this blog is accurate and complete, it does not make any warranties about the completeness, reliability or accuracy of this information, whether express or implied, including but not limited to implied warranties of merchantability, fitness for a particular purpose or non-infringement. Any action you take upon the information you find on this blog is strictly at your own risk. An Post Insurance will not be liable for any direct, indirect or consequential losses and/or damages in connection with the use of, or action taken in reliance on information contained in our blog.
Through this website you are able to link to other websites which are not under the control of An Post Insurance. We have no control over the nature, content and availability of those sites and if you click on links to these websites you will be subject to the terms and conditions of those sites. The inclusion of any links does not necessarily imply a recommendation or endorse the views expressed within them.