Top Three European City Breaks
Europe is a treasure trove of captivating cities, each offering a unique blend of history, culture and culinary delights. Planning a European city break can be exciting, but with so many amazing options, it can be challenging to choose just one place to visit. In this blog post, we present our top three European city breaks that promise an unforgettable getaway. From charming medieval towns to bustling cultural hubs, these cities will leave you with cherished memories and a desire to return time and time again.
Prague, Czech Republic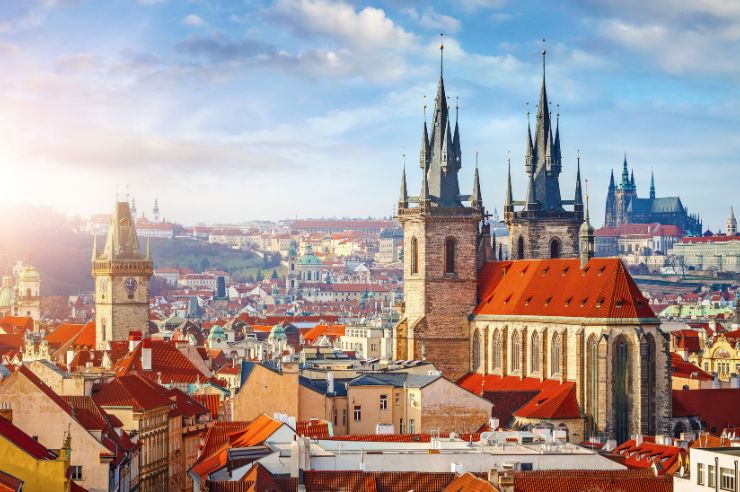 Prague, the enchanting capital of the Czech Republic, is a city straight out of a fairy tale. Its picturesque cobblestone streets, Gothic architecture and centuries-old charm make it an ideal destination for a city break. Stroll across the iconic Charles Bridge, explore the historic Prague Castle complex and marvel at the astronomical clock in the Old Town Square.
Immerse yourself in Prague's rich cultural scene by visiting its world-class museums, such as the National Museum and the Museum of Decorative Arts. Don't miss the opportunity to sample traditional Czech cuisine, including hearty goulash, delicious pastries and renowned Czech beer. To complete your experience, take a leisurely boat ride along the Vltava River for breath-taking views of the city's skyline. Prague's timeless beauty and romantic ambiance make it a popular choice for a European city break.
Barcelona, Spain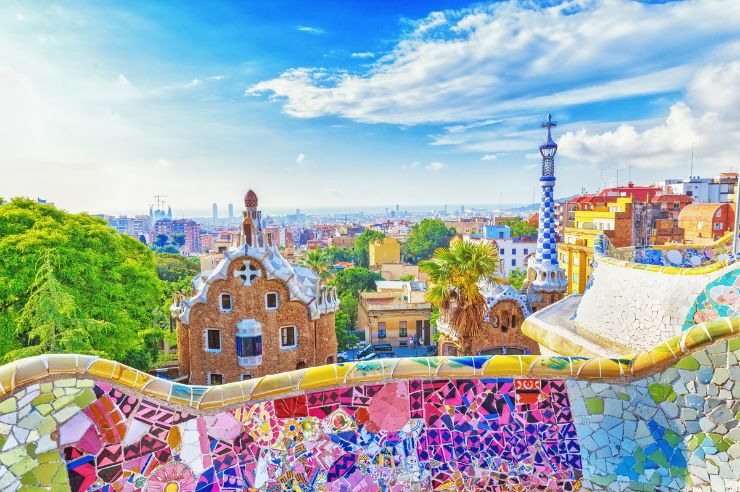 Barcelona, the vibrant capital of Catalonia, is a city that seamlessly combines Mediterranean charm with avant-garde architecture and a lively atmosphere. Immerse yourself in the whimsical world of Antoni Gaudí by visiting his masterpieces, including the awe-inspiring the Sagrada Familia and the colourful Park Güell.
Indulge your senses in Barcelona's renowned culinary scene by savouring tapas, fresh seafood and traditional Catalan dishes. Explore the vibrant neighbourhoods of El Born and Gracia, wander along the lively La Rambla Prominade, and soak up the sun on the beautiful Barceloneta Beach. The city's rich history is also evident in its Gothic Quarter, where you can get lost in its maze-like streets and discover hidden gems around every corner. Barcelona's vibrant energy, architectural wonders and beachside charm make it an unforgettable European city break destination.
Amsterdam, Netherlands
Amsterdam, the capital city of the Netherlands, is a city of canals, bicycles and artistic heritage. Explore the city's iconic Canal Ring, a UNESCO World Heritage site, by taking a leisurely boat tour or renting a bike to truly immerse yourself in the local culture.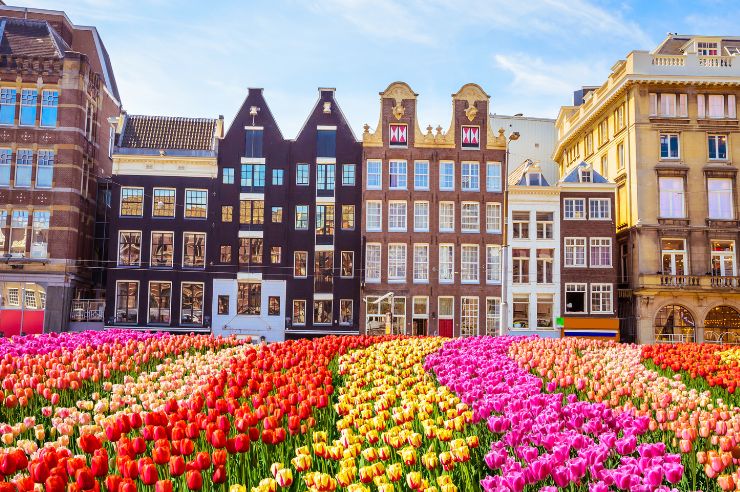 Discover the works of Dutch masters like Rembrandt and Van Gogh at world-renowned museums, including the Rijksmuseum and the Van Gogh Museum. Take a stroll through the picturesque Jordaan neighbourhood, visit the Anne Frank House or explore the vibrant Albert Cuyp Market. Don't forget to indulge in delicious Dutch treats, such as stroopwafels and cheese, and experience the lively atmosphere of the city's famous coffee shops and nightlife scene. Amsterdam's unique charm, artistic heritage and laid-back atmosphere make it a much-loved European city break destination.
Whether you choose the medieval beauty of Prague, the artistic marvels of Barcelona or the canal-laced streets of Amsterdam, you're sure to create cherished memories and experience the best that Europe has to offer. So, all's that's left to do now is to pack your bags, embrace the wanderlust and embark on a European city break that will leave you wanting more. For added protection and peace of mind on your trip, consider getting travel insurance. You can get a quick Travel Insurance Quote with An Post Insurance online today so that you're ready to enjoy your city break stress-free.
An Post Insurance Travel Insurance is arranged, administered and underwritten by Chubb European Group SE.
All the information on this blog is published in good faith and for general information purpose only. While An Post Insurance makes every effort to ensure that the information appearing on this blog is accurate and complete, it does not make any warranties about the completeness, reliability or accuracy of this information, whether express or implied, including but not limited to implied warranties of merchantability, fitness for a particular purpose or non-infringement. Any action you take upon the information you find on this blog is strictly at your own risk. An Post Insurance will not be liable for any direct, indirect or consequential losses and/or damages in connection with the use of, or action taken in reliance on information contained in our blog.
Through this website you are able to link to other websites which are not under the control of An Post Insurance. We have no control over the nature, content and availability of those sites and if you click on links to these websites you will be subject to the terms and conditions of those sites. The inclusion of any links does not necessarily imply a recommendation or endorse the views expressed within them.