We're Human About Insurance
For more than two decades, we've offered great value insurance and financial products to hundreds of thousands of customers around Ireland. We're on the journey with you, wherever it takes us, from 1999 and beyond.
Our Services
Here at An Post Insurance, we're proud to be different. We're a modern, future-focused insurance intermediary, with a personal touch.

Community-Based Cover
An Post Insurance is a 100% Irish wholly-owned subsidiary of An Post. Our company is at the heart of Irish life, accessible from every village, town and city in the country. We understand what matters to you.

Key Partnerships
We work hard to select the best partner providers so we can bring you better deals and insurance cover you can depend on when you need it most. We keep our promises to you.

Trusted Advice
An Post Insurance is regulated by the Central Bank of Ireland. When you get in touch with us, you can be sure that our experienced team will help you get the cover and care you need.

Real Customer Care
We're powered by people just like you, living in communities all over Ireland. Our claims helpline is available 24 hours a day - you can trust us to get the help you need, when you need it.
Our Insurance
We care about protecting what matters most to you. For more than 20 years, we've helped families find the peace of mind that comes with good protection that helps deal with the unexpected.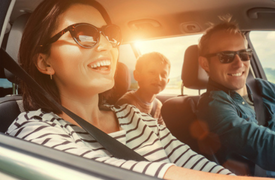 Car Insurance
Cars can be complicated, but car insurance doesn't have to be. Get great value and excellent cover with our Comprehensive and Third Party, Fire and Theft car insurance plans.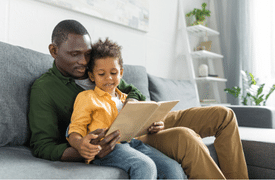 Home Insurance
Let us protect your house, while you make it a home. Whether you're an owner-occupier, a tenant or a landlord, we've got you covered with specially-designed home and contents insurance.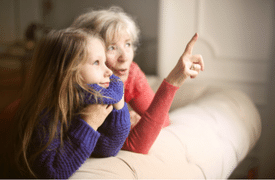 Funeral Insurance
Our funeral insurance helps you prepare for the future, so you can get on with enjoying the present. The lump sum benefit will make things easier for your family at the time of your passing.
Our Providers
We've selected insurance providers who can help us bring you great value products that'll deliver cover and care when you need it most.
Product
Provider

Car Insurance

Aviva Insurance Ireland DAC.

AIG Europe S.A.

FBD Insurance plc.

Van Insurance

Aviva Insurance Ireland DAC.

Home Insurance

Aviva Insurance Ireland DAC.

Travel Insurance

Chubb European Group SE.

Funeral Insurance

New Ireland Assurance plc.

Pet Insurance

Blue Insurance Limited

Farm Insurance

AXA Insurance DAC

Agricultural Vehicle Insurance

AXA Insurance DAC

Business Insurance

AXA Insurance DAC

Legal Protection

DAS Legal Expenses Insurance Company Ltd.

ARAG Legal Protection Limited

Keycare

Time Broker Services Limited, trading as Keycare Ireland, Keycare Limited.
Our Team
Our Head Office call centre is based in Athlone, in the heart of the country. Our dedicated insurance agents and staff are on hand to offer information, advice and cover you can trust.
We are a wholly-owned subsidiary of An Post, which has provided postal, communication, retail and financial services to Irish people for decades. We're proud to be part of the An Post family, which employs over 10,000 people around Ireland.
Get in Touch
We provide high quality insurance products and services to individuals, families and businesses throughout the country. You can get in touch with us through our call centre or our website.
| | | |
| --- | --- | --- |
| | | |
| Opening Hours | General Insurance | Mon-Fri: 8.45am - 5.30pm |
| | | Sat: 10am - 2.00pm |
| | | |
| | Funeral Insurance | Mon-Fri: 8.45am - 5.30pm |
| | | |
| | Customer Service | Mon-Fri: 8.45am - 6.15pm |
| | | Sat: 10am - 2.00pm |
| | | |
| Postal Address | An Post Insurance | |
| | Athlone Business Park | |
| | Athlone | |
| | Co. Westmeath | |
| | N37 EF40 | |
| | | |
| Phone Number | Sales | 0818 22 22 22 |
| | Renewals | 0818 33 33 35 |
| | Customer Service | 0818 33 33 33 |
| | | |
| Email Address | General | info@anpostinsurance.ie |
| | Sales | sales@anpostinsurance.ie |
| | Renewal | renewals@anpostinsurance.ie |
| | Customer Service | info@anpostinsurance.ie |