Do I Really Need Travel Insurance? A Guide to the Benefits of Travel Insurance
It's that time of the year again. Our social media feeds are full of smiling faces in the sun, our friends are sporting fresh new tans and the shops are full of brightly-coloured swimwear. It's the start of the summer holiday season.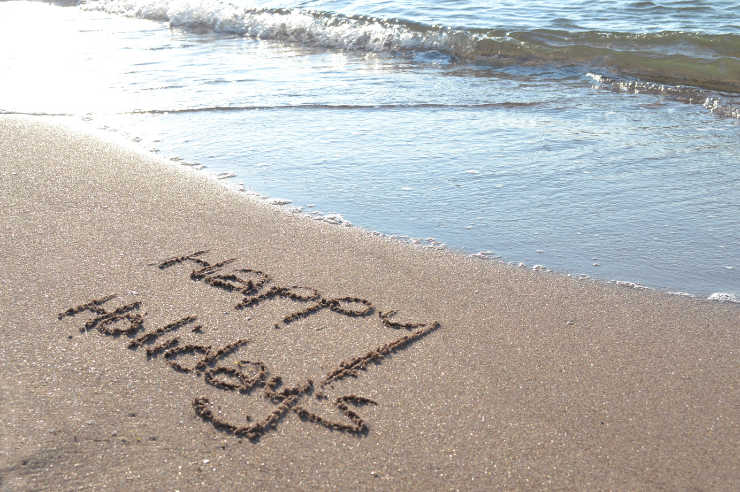 That means digging out your travel insurance policy again. It's natural in times like this to think about cutting costs, but travel insurance is one protection you can't afford to lose. In this blog post, we'll look at the many benefits of travel insurance, new cover that might surprise you, and why peace of mind is just as important as your policy.
Medical and emergency assistance
We've all seen the TV shows and heard the horror stories: a broken ankle, a dodgy tummy or even a nasty insect bite. Accidents and illnesses can happen anywhere, but they can be all the more challenging in a different environment. An Post Insurance's travel policies provide medical and emergency assistance while abroad, with cover for medical expenses (1) of up to €5 million. That means that should the worst happen, you can get on with your recovery, while we take care of the rest.
Protection against loss
Recent research reveals that the top three destinations for pickpocketing are Italy, France and the Netherlands. Being robbed while on holiday is upsetting, but if you have travel insurance, all's not lost. An Post Insurance offers cover for personal belongings of up to €1,500 (with a single item limit and valuables limit of €250) and personal money of up to €500 (subject to €90 excess). That'll help you get back to enjoying your time away, without worrying about replacement costs when you get home.
Travel cover
An Post Insurance even protects you in the airport, with cover (subject to exclusions) for missed departure, delayed baggage and cancellation or curtailment. This is especially important if you're making a major trip like a long-haul honeymoon or a visit to Disneyland — you don't want to be left shouldering all the costs if something goes wrong. While the travel chaos of 2022 has mostly calmed down, it's a good idea to be prepared with strong protection if the industry gets overwhelmed again. Don't forget to purchase your travel insurance at the same time as you book your holiday, just in case you need to cancel before you travel.
COVID-19 care
Fortunately, most COVID-19 restrictions have been lifted for now, but that doesn't mean the virus has gone away. An Post Insurance Travel Insurance now includes cover for the expense of staying on if you get COVID-19 while travelling (limited to €3,000 and subject to €90 excess). Even better? Cancellation cover is also available (subject to exclusions) if it becomes necessary to cancel or rearrange a holiday before leaving Ireland due to you or your travel companion testing positive for COVID-19. That's proper peace of mind.
Car hire excess
Holidaymakers tend to fall into two categories: those who shudder at the thought of driving on the 'wrong' side of the road, and those who can't wait to get behind the wheel. If you're a seasoned overseas driver, you'll be familiar with the dreaded car hire excess, which can add thousands to your credit card before you've even left the car park. An Post Insurance's optional European Car Hire Excess Cover offers you the protection you need, without the exorbitant fees and painful paperwork (2).
Combination discounts
Irish people are expected to pay €2,800 for the summer holidays this year, so you're probably saving hard already. With that in mind, An Post Insurance offers competitive prices if you have private health insurance (3) and a 20% online discount (4) to help manage the cost of travel insurance. This all helps to make it much more cost effective for you to travel with vital personal protection as well as just-in-case property cover.
Little kids and big kids too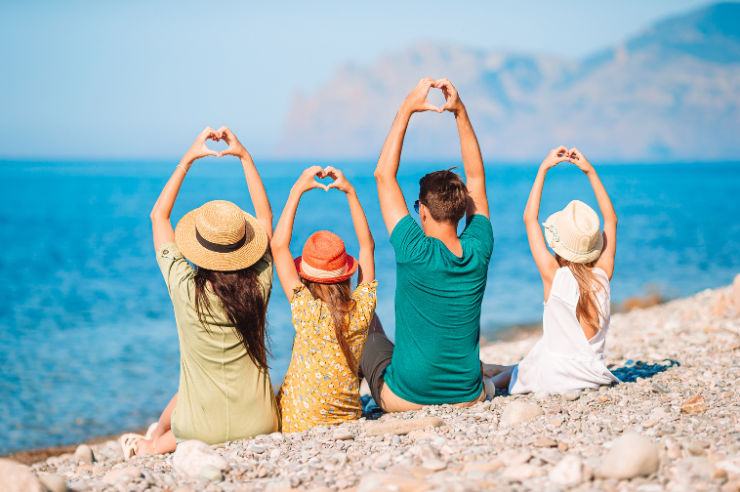 Still able to tempt your teenagers on family holidays? Don't worry, they're protected too with an An Post Insurance Travel Insurance family policy. It's designed to take care of all your family from the youngest to the eldest, and that includes up to seven children under 18 years, and children aged 18-22 who are still in full-time education. That means you can take a deep breath watching the kids canon-balling into the pool: you've got them covered.
Real customer care
An Post Insurance has been helping to protect Irish people at home and abroad since 1999. In that time, we've built a reputation for trusted advice, dependable cover and unrivalled customer care. That includes a Medical Emergency Assistance line that's available 24 hours a day so you can get the help you need, when you need it. There's nothing like hearing a calm voice with the guidance you need when the going gets tough.
An Post Insurance Travel Insurance was designed to cater for almost every traveller and a wide range of destinations. You can choose from annual multi trip or single trip cover and individual, couple or family policies. The most important thing is to make sure you're protected. That way you get the reassurance you need for complete relaxation while you kick back, sip a cool drink and enjoy making memories in the summer sun.
1) Medical expenses are subject to €90 excess. Must be for necessary hospital, surgical or other diagnostic treatment, given or prescribed by a Doctor, and include charges for staying in a hospital or nursing home.
2) These optional extras are subject to an additional charge; it is not necessary to purchase these upgrades in order to purchase the policy.
3) If you have Private Health Insurance (PHI) ie VHI, Irish Life Health or Laya Healthcare, you may already be covered for an element of overseas medical treatment. We will top up the medical expenses cover as outlined in the policy document.
4) 20% discount based on the standard price you would receive over the phone. Applies to new online multi trip annual & single policies only. Receive a discounted premium if you have private medical Insurance with overseas cover.
An Post Insurance Travel Insurance is arranged, administered and underwritten by Chubb European Group SE.
All the information on this blog is published in good faith and for general information purpose only. While An Post Insurance makes every effort to ensure that the information appearing on this blog is accurate and complete, it does not make any warranties about the completeness, reliability or accuracy of this information, whether express or implied, including but not limited to implied warranties of merchantability, fitness for a particular purpose or non-infringement. Any action you take upon the information you find on this blog is strictly at your own risk. An Post Insurance will not be liable for any direct, indirect or consequential losses and/or damages in connection with the use of, or action taken in reliance on information contained in our blog.
Through this website you are able to link to other websites which are not under the control of An Post Insurance. We have no control over the nature, content and availability of those sites and if you click on links to these websites you will be subject to the terms and conditions of those sites. The inclusion of any links does not necessarily imply a recommendation or endorse the views expressed within them.