Just Engaged? Thinking of Proposing? Keep Your Ring Safe with Specified Items Cover
Christmas — it's the most magical time of the year, when family and friends get together, break bread, and enjoy the excitement as little ones wait for Santa. Christmas is also a very popular time of the year to 'pop the question' to a partner. In research from 2015, My Dream Wedding estimated that in Ireland, one in every five engagements takes place during the festive season, making it an extra-special time for celebrations.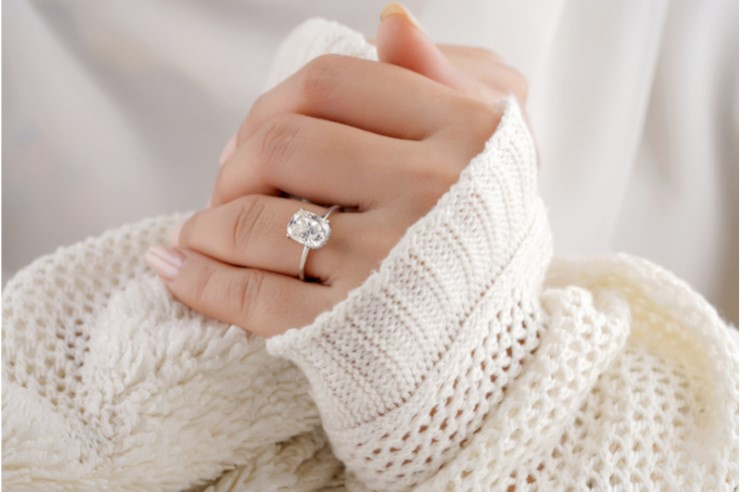 Cost of Engagement Rings
According to Diamonds Factory, the average cost of an engagement ring in Ireland is €4,500. While that figure does look quite daunting, it takes into account the top spenders as well as the lower bracket.
No matter what you spend on that all-important ring, you'll want to make sure it's insured should it be lost, damaged, or even stolen. While a replacement ring may not have the same sentimental value of the original ring, you still want to make sure you're not out of pocket.
Why You Should Insure Your Ring
Anyone can lose a ring — even the rich and famous have suffered this misfortune. Dermot O'Leary's bag — with his much-loved wedding ring inside — was stolen from his locker at his local gym. Tennis player Andy Murray used to tie his wedding ring to the lace on his tennis shoes during matches. One day, he made the mistake of airing out his shoes under his car, forgetting the ring was still attached. The following day, the shoes were nowhere to be seen, along with his ring. In 2010, Hollywood star Megan Fox dropped her engagement ring in the sand just moments after the big proposal in Hawaii.
When Should the Ring be Insured?
You may need to think about insuring the ring as soon as it's purchased, just in case it's lost or stolen before it's placed on the hand of its forever owner. Once the big question has been asked and you get that all-important "yes", the next step will depend on your circumstances. If your significant other is not living with you or named on your home insurance policy then they will need to call their insurance provider to arrange cover.
How to Go About Insuring the Ring
Insuring your engagement ring couldn't be easier: just call your home insurance provider to add the ring to your policy as a specified item. You may think that it's covered under your current home contents, however you should check the level of cover while the ring is inside the house with your insurer and ask if the ring needs to be added as a "specified item" to be certain that it's fully insured both inside and outside the policy holder's house.
An Post Insurance Home Insurance offers cover for loss or damage to any item specified*, so you can be sure of peace of mind.
What's Next?
Once you've taken care of the paperwork, all that's left to do is propose. Once your loved one says yes, you can move onto planning an engagement party, and the big day itself — and then your happily-ever-after!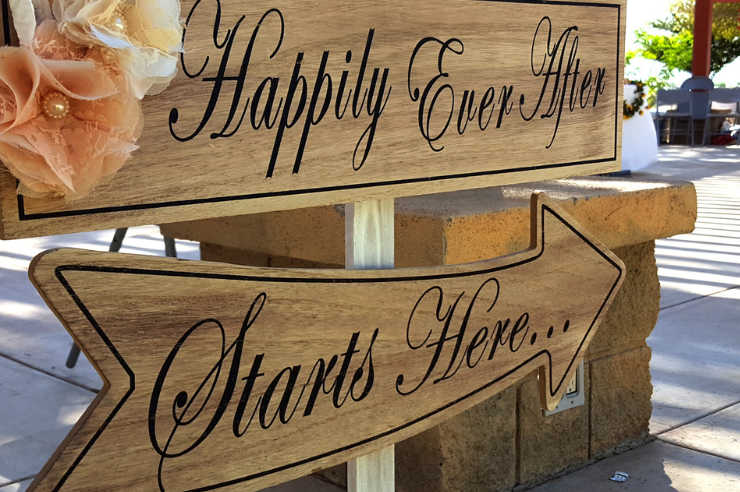 An Post Insurance Home Insurance is underwritten by Aviva Insurance Ireland DAC.*This optional additional cover is available on your policy for an additional premium. It is not necessary to purchase this optional extra in order to purchase a Home Insurance policy.
All the information on this blog is published in good faith and for general information purpose only. While An Post Insurance makes every effort to ensure that the information appearing on this blog is accurate and complete, it does not make any warranties about the completeness, reliability or accuracy of this information, whether express or implied, including but not limited to implied warranties of merchantability, fitness for a particular purpose or non-infringement. Any action you take upon the information you find on this blog is strictly at your own risk. An Post Insurance will not be liable for any direct, indirect or consequential losses and/or damages in connection with the use of, or action taken in reliance on information contained in our blog.
Through this website you are able to link to other websites which are not under the control of An Post Insurance. We have no control over the nature, content and availability of those sites and if you click on links to these websites you will be subject to the terms and conditions of those sites. The inclusion of any links does not necessarily imply a recommendation or endorse the views expressed within them.