How to Nail the NCT: An Expert's Advice
At An Post Insurance, we know that cars can be complicated, but car insurance doesn't have to be. We're here to help, whether it's arranging a policy, assisting you with cover options or sharing our experience of more than 20 years in the Irish motor industry. Make sure to check out our Car Insurance for a quote today.
We understand that the National Car Test (or NCT, for short) can be a challenge, and it's natural to worry if your car is going to pass or fail. That's why we've teamed up with BestDrive by Continental ­– leading experts in automotive maintenance and full car servicing ­– to get the inside scoop on how to help your car sail through the system the first time 'round. Have a look at our video below.
Keeping us Safe on the Road

Over 2 million people will go through the NCT process this year, and depending on the age of your car, you might be one of them. The NCT falls due on a car's fourth birthday, and then every two years. Once it turns ten years old, it'll have to undergo the test every twelve months.
The National Car Testing Service lists three benefits of the regular test: environmental protection, economic benefits, and greater road safety. "The NCT was set up just over twenty years ago," says Eddie Ryan, Marketing Director of BestDrive by Continental. "The idea was, over time, to get rid of a lot of the dangerous cars on the road." The test checks vital safety equipment, such as brakes, seat belts and tyres. "If you keep your car in its best shape, you're giving yourself every opportunity to have a safe journey, no matter where you go."
Preparation Makes Perfect
"The NCT is like any exam," says Eddie. "The better you prepare, the better your chances of success." There are basic steps you can take at home, such as taking the hubcaps off, emptying the boot and making sure the seatbelts are fastened. You can also make sure the wipers are working, and check to see if all the bulbs are functioning properly.
A key step in the preparation process is to book a service: "We recommend that you get your car serviced before you go in as emissions are a big part of the NCT," says Eddie.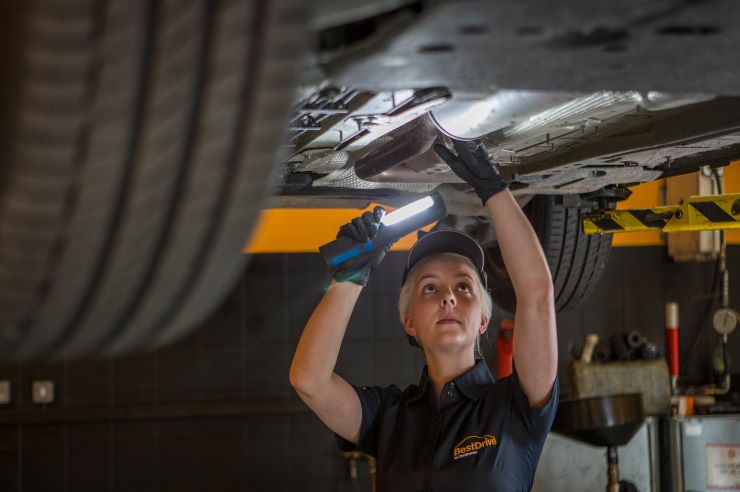 Many of us have to take time off work and family commitments to bring a car to the NCT test. This makes it all the more important to try to pass first time. BestDrive by Continental offers a free pre-NCT check for customers, who can book online and visit their nearest branch. There, qualified mechanics will review the car and give a list of any work they recommend you undertake before the NCT. With a current fail rate of more than 50%, it's worth taking the extra time to make sure your car's in tip-top condition.
Some car owners prefer to have everything taken care of in one visit, so that they can minimise the disruption to their schedule. "For those people we have a separate package called First Time Pass which includes a service, headlight alignment and a guarantee that if you fail, we'll pay for your retest," Eddie points out. "It gives people peace of mind."
Get Your Car Moving
"Last year, the fail rate rose about 6-7%, probably the steepest rise the RSA has seen in several years," Eddie notes. "When a car is parked up for a period of time — whether people are working from home or just doing less driving — it still needs some love and attention."
The engine should be started on a regular basis, for example, so that it doesn't seize and the battery gets a chance to regenerate.
Eddie also recommends taking the car for a short drive — within permitted limits — to relieve the pressure on the tyres. He also suggests we put air in our tyres once a month as it helps to prevent a puncture and improve fuel efficiency.
One of the most important elements of car maintenance is servicing. "We recommend that you get your car serviced every 12-15 months, depending on the mileage you're doing," Eddie says. He's very clear that this is best carried out by an expert, especially if it's prior to an NCT test. "Go to someone who has the machinery and the diagnostics and really understands the process. Each year we get advised by the Road Safety Authority, who we partner with, to better understand what the main fails are." Suspension, braking, headlight beams and tyres are among the most common reasons for cars failing to pass the NCT.
Tyres tend to wear unevenly, so even if the threads look fine at a glance, they could be getting dangerously low in other areas. Tyres are vital for safe driving, allowing us to stop in sufficient time if dangerous circumstances arise. "Normally a set of tyres will last 20,000 - 30,000km safely, but it depends on many factors," Eddie says. "The best bet is to have them checked by experts, using digital thread-depths gauges."
A Second Chance
Unfortunately, around one in two cars don't pass the NCT test. We've all been there, and we know how disheartening it is to get that slip of paper. However, the good news is that you now know what to do to make sure your car passes next time.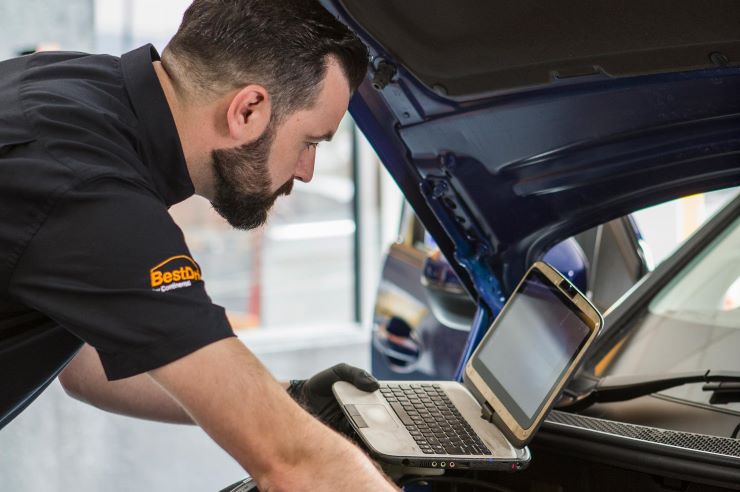 "If your car fails the NCT, the centre will give you a sheet listing the areas where they think your car didn't meet the standards," Eddie says. "You should take this sheet to somewhere like BestDrive by Continental. We can then look at it and give you an estimate for the jobs that need to be done. Normally the work only takes a couple of days, as it usually involves common items, such as brake pads, which we'd have in stock."

You can then book back in for the re-test, which could be a visual check only, or a full drive-through inspection. It's worth doing this as soon as possible to avoid additional costs, and to make sure you don't get in trouble for driving without a valid NCT disc. This can incur a fine, penalty points and perhaps even difficulty with your insurance, so it's not one to leave on the to-do list.
If you have any questions or queries about your policy, you can give us a call, drop us a line, or take a look at our FAQs. Our blog section is full of information on all things car-related, and our social media features top tips, videos and expert advice. We're human about insurance, and we know what it's like to put your car through the NCT — just like you, we cross our fingers too. Wishing you the very best of luck!
All the information on this blog is published in good faith and for general information purpose only. While An Post Insurance makes every effort to ensure that the information appearing on this blog is accurate and complete, it does not make any warranties about the completeness, reliability or accuracy of this information, whether express or implied, including but not limited to implied warranties of merchantability, fitness for a particular purpose or non-infringement. Any action you take upon the information you find on this blog is strictly at your own risk. An Post Insurance will not be liable for any direct, indirect or consequential losses and/or damages in connection with the use of, or action taken in reliance on information contained in our blog.
Through this website you are able to link to other websites which are not under the control of An Post Insurance. We have no control over the nature, content and availability of those sites and if you click on links to these websites you will be subject to the terms and conditions of those sites. The inclusion of any links does not necessarily imply a recommendation or endorse the views expressed within them.