Five Famous Irish exports, from Dexter Beef to Kerrygold Butter
An Post Insurance are here for your Farm Insurance requirements, offering competitive prices and tailored plans to suit your needs.
Agriculture plays a pivotal role in the Irish economy, exporting quality goods from Dexter beef to Kerrygold butter. But it's not only agricultural exports that keeps our green isle going, so we've decided to have a look at some interesting facts about five of our famous exports.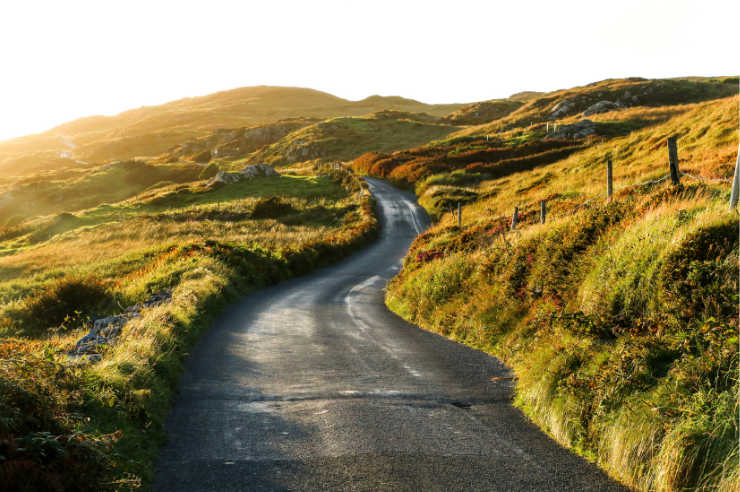 Dexter Beef

Cows.ie tells us that Dexter cattle are believed to have been named after a Mr Dexter who selected the best, most hardy mountain cattle in Tipperary. Dexter beef is a very popular export from Ireland because of its excellent quality and flavour.
Teagasc advises that "Beef and Cattle production dominate the Irish agricultural economy. Milk and beef output accounted for over 61% of agricultural goods output at producer prices in 2017".
Kerrygold Butter
Nearly 60 years ago Kerrygold was born. Now being sold all around the world, it's particularly popular with our friends in Germany, where Kerrygold is now their number one-selling butter. So much so that they've named a street after it… yes you read that right… it's called Kerrygoldstraße. We may never find out "who's taking the horse to France" but Kerrygold has certainly earned its weight in gold when it comes to exports with IrishCentral.com confirming that they are officially Ireland's most successful food export.
Guinness
Arthur Guinness was so confident that the pint of "black stuff" would be successful that back in 1759 he signed a 9,000-year lease! And how right he was. Now one of Ireland's most recognised symbols, Guinness is currently brewed in 49 countries and served in over 150, according to Mental Floss.
Thejournal.ie tells us that Guinness is the eighth largest beer export in Europe, valued at €273 million in 2017 (according to October figures from the Irish Brewers' Association).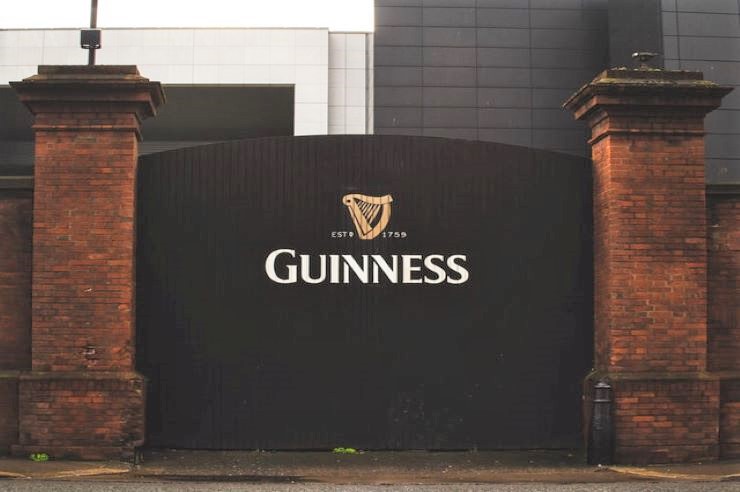 Please drink alcohol responsibly.
Tayto Crisps
Tayto crisps have come a long way from being packed by hand in waxed greaseproof paper when the company was first established by Joe 'Spud' Murphy in 1954. Today it's one of Irelands most sought-after exports, with many flavours and products available. Mr Tayto has become one of Ireland's greatest-known and most-loved characters, making appearances in many marketing campaigns, including one alongside Westlife. He even ran for election in 2007! Let's not forget the good ol' Tayto sandwich either – who doesn't love a crisp sambo?
Lyons & Barry's Tea
What's the cure for every bad situation in Ireland? Sure it has to be a 'grand cup of tea'. But how do you take yours and what's your Irish tea of choice? Is it Lyons or Barry's? The Daily Edge hosted a taste-off and Lyons tea came out the victor with an impressive four-to-one win. Barry's tea came first in 1901 and Lyons tea quickly followed in 1902. Whichever your preference, both are popular Irish exports helping to keep our economy going year after year.
An Post Insurance Farm Insurance is underwritten by AXA Insurance DAC.
All the information on this blog is published in good faith and for general information purpose only. While An Post Insurance makes every effort to ensure that the information appearing on this blog is accurate and complete, it does not make any warranties about the completeness, reliability or accuracy of this information, whether express or implied, including but not limited to implied warranties of merchantability, fitness for a particular purpose or non-infringement. Any action you take upon the information you find on this blog is strictly at your own risk. An Post Insurance will not be liable for any direct, indirect or consequential losses and/or damages in connection with the use of, or action taken in reliance on information contained in our blog.
Through this website you are able to link to other websites which are not under the control of An Post Insurance. We have no control over the nature, content and availability of those sites and if you click on links to these websites you will be subject to the terms and conditions of those sites. The inclusion of any links does not necessarily imply a recommendation or endorse the views expressed within them.