We're Human About Insurance
Cars can be complicated, but car insurance doesn't have to be. An Post Insurance is a 100% Irish-owned company, so we understand what matters most to you.
How we Help
Wallet-Friendly Protection
We know that everyone wants to get value from their car insurance, so we offer competitive prices and online discounts (1) to help lower the cost of cover.
Stress-Free Cover
Excellent cover is what we do, with many benefits included as standard. We work with a number of insurers in the market so we can help you find a policy that suits your needs.
Benefits and Bonuses
Our insurers provide care as well as cover, with a wide range of benefits, from 24 hour breakdown assistance to a no-claims discount (2) and cover for personal belongings.
Real Customer Care
We're powered by people just like you, living in communities all over Ireland. Our experienced team is available six days a week to get you the help you need.
1) Acceptance criteria, T&Cs apply, discounts are subject to minimum premium of €320 and are applied consecutively, available to new business only.
2) No loss of your no claims discount for fire, theft or attempted theft, or windscreen claims. Learn more here.
Our Cover Options
We're often asked about the differences between Comprehensive or Third Party, Fire and Theft insurance. Both offer protection and peace of mind, but you might prefer one or the other, depending on your situation. We've outlined our great range of policy options below, so you can choose the cover that's right for you.
7) Please refer to our policy booklets for full cover details and terms and conditions that apply. Discounts, cover limits, and terms and conditions are dependent on your car insurance underwriter and those applicable to you will be outlined in your policy documents.
An Post Insurance Car Insurance
Here is a quick snapshot of our great range of Car Insurance cover options, features and benefits, as well how we can help you can get the cover that's right for you.
Find out more
Features and Benefits
You're unique, so your car insurance should be too. We've partnered with a range of providers so you can choose the policy and benefits that work best for you. You can even upgrade your policy with some of our optional extras such as Open Drive or Key Cover (3), for added peace of mind.
3) These options are subject to additional charge; it is not necessary to purchase these upgrades in order to purchase the policy. Open Drive is subject to driver/vehicle eligibility criteria and restrictions may apply. Key Cover is administered by Keycare Assistance Limited and underwritten by Mapfre Assistance Agency Ireland. This cover is available as an optional extra on at a charge of €10 per policy.

Breakdown Assistance
Help is just a phone call away with our 24 Hour Breakdown Assistance service, available in Ireland and the UK (4).

No Claims Discount Protection
We know how important your No Claims Discount is, so you won't lose your discount for fire, theft or attempted theft, or windscreen claims. You can add an optional extra to fully protection your No Claims Bonus at an additional charge.

Windscreen Cover
Make sure you can see clearly with unlimited windscreen cover when you use our insurers' aligned repairer network (5).

Discount for No Penalty Points
Our insurers offer a discount to drivers and named drivers who have appropriate licences and haven't incurred penalty points for driving offences in the Republic of Ireland (6).
4) The driver must remain with the car.
5) Applies to third party fire & theft and comprehensive AIG policies and FBD policies; applies to comprehensive Aviva policies only.
6) Available on AIG and Aviva car insurance policies only.
We value your feedback
I joined An Post Insurance last year and it was the best decision. Their customer service is excellent & so friendly. They were extremely helpful and most of all the price I received from them could not be beaten. I would highly recommend using this company. Anna 05.02.2021
Good to Know
We've gathered together all the details you need to better understand your car insurance options. Take a look at our FAQs and learn more about how we can help you get the cover you deserve, at the price you prefer.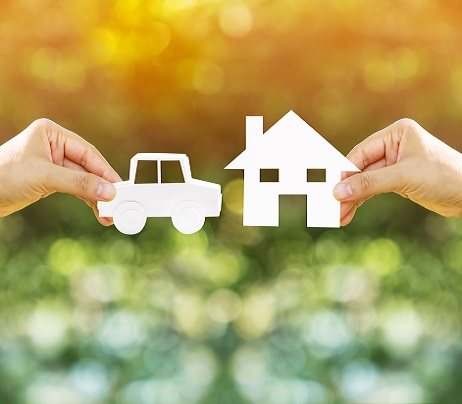 15% off** Car & Home Insurance
Plus, you could get a free Annual Multi-Trip European policy when you take out a car & a home policy with us & both policies are underwritten by Aviva Insurance Ireland DAC**.
Find out all about this promotion here
**Discounts applied consecutively and subject to a minimum premium of €320 for car insurance, €230 for home insurance and €110 for Contents Only. This offer is applicable to An Post Insurance policies underwritten by Aviva Insurance Ireland DAC. You will get a 15% discount on the second policy you take out. Once this policy is set up, you'll be eligible for one year free multi-trip European travel insurance. When your first policy is due for renewal you will be eligible for the 15% discount for that policy. Full promotion terms & conditions can be found here.