Cosy Up: Get Your Home Winter-Ready
It's that time of year again – the evenings are darker, the air is crisper and we're reaching for the central heating switch.

Traditionally, an Irish winter is a time for bedding down, putting things in order and getting cosy and comfortable for the long cold months. Just as in the past, there are plenty of things we can do nowadays to get our homes winter-ready.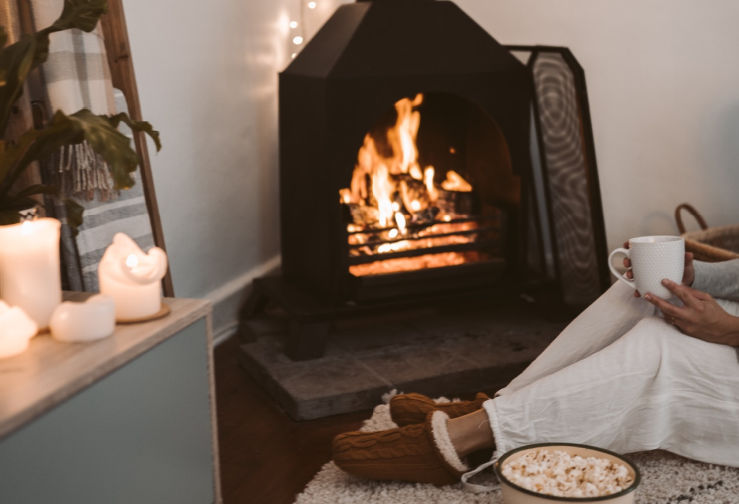 Take Care of the Clutter
The first step in that process is tidying away all the summer clothes, holiday luggage and outdoor furniture that we won't need until next year. If you're tight on space, there are plenty of smart solutions available, from vacuum storage bags to collapsible tables and chairs. The wet weather can be tough on gardens, so cover your BBQ, check your fences and use simple stakes to reinforce any weak saplings.
Roll Up Your Sleeves
Once that's done, it's time to give the house a thorough clean. With the change of seasons, eight-legged friends tend to move in and set up home, so a long-reach duster will come in handy. Prepare for the return of muddy feet by placing mats at the front and back door, and set up a slipper station so you can change footwear when you arrive. If you're planning on lighting fires again, it's a good idea to schedule a visit from a chimney sweep to be safe. It's tempting to keep windows shut tight against the cold, but it's more important than ever to keep fresh air circulating through the home, so give it a good airing when you can.
Get Cosy and Comfortable
Speaking of heating, that's a big part of the to-do list. If you need to order fuel, get ahead of the crowd by contacting the heating company early. Scheduling a boiler service is a must-do, to make sure it's in tip-top condition when you need it most. If you use turf, logs or smokeless coal, make sure you're stocked up – and remember, you'll need to keep it somewhere safe and dry. Don't forget the simplest solutions too: dig out the woolly socks, extra-fluffy jammies and heavy comforter, to keep you snug at night.
Become Energy-Efficient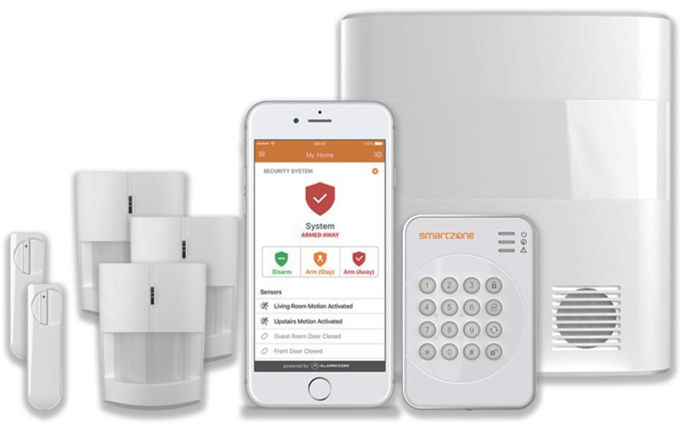 Of course, keeping a house warm is about much more than fuel: the SEAI has some great tips for helping you stay toasty in the evenings, including sealing drafts, closing curtains and "listening to your mother" about closing doors to rooms you're not using. They also recommend using smart home technology to help manage your energy efficiently. The Smartzone system can be upgraded to allow you to control your home heating and energy management, monitor water usage, or automate your home lighting and power outlets – all from the palm of your hand.
Prepare for the Unexpected
We've had some pretty extreme winter weather over the last few years, so it's best to be prepared in case we experience big storms and cold snaps again. There's nothing worse than scrambling for a torch during a black-out, so a properly-stocked emergency kit will give you peace of mind. This could be as simple as a torch and batteries, or as extensive as bottled water, extra medication, a first aid kit and a battery pack for your phone.
Escape of water is also a problem that can occur unexpectedly. It's often a burst pipe, damaged water tank or leaking appliance that's the cause, so watch for the appearance of water stains, odd smells or unusual colours on pipes and joints. Try to avoid blocked drains by preventing fat, grease or oil slip down your sink when you're washing the dishes, and put a simple trap in place in the shower to prevent build-up of loose hairs. Gutters and drains can get clogged with leaves at this time of year too, so it's a good idea to check that they're clear. If in doubt, call in the experts – a qualified plumber or engineer can keep your boiler, heating system and appliances in tip-top shape.
To prevent burst pipes, double-check to make sure your pipes are properly insulated (especially at joints and bends), and take care of any dripping taps. If the temperatures do plunge, it's important that some warm air circulates through the house, so arrange for your heating to come on automatically or to a schedule if you're going to be away. All of these steps may help avoid water damage, which makes for a serious headache for homeowners.
Taking that extra bit of time to properly prepare your home for the winter months will help make sure the season passes smoothly, working through crisp mornings and snuggling through cosy evenings. That way, you'll have nothing to worry about – except writing your Christmas list!
All the information on this blog is published in good faith and for general information purpose only. While An Post Insurance makes every effort to ensure that the information appearing on this blog is accurate and complete, it does not make any warranties about the completeness, reliability or accuracy of this information, whether express or implied, including but not limited to implied warranties of merchantability, fitness for a particular purpose or non-infringement. Any action you take upon the information you find on this blog is strictly at your own risk. An Post Insurance will not be liable for any direct, indirect or consequential losses and/or damages in connection with the use of, or action taken in reliance on information contained in our blog.
Through this website you are able to link to other websites which are not under the control of An Post Insurance. We have no control over the nature, content and availability of those sites and if you click on links to these websites you will be subject to the terms and conditions of those sites. The inclusion of any links does not necessarily imply a recommendation or endorse the views expressed within them.