Five Must-Have Road Trip Accessories
Thinking of heading off on a road trip this summer? It's hard to think of everything you should bring to make you and your passengers' trip as comfortable and painless as possible and maybe even save a few bob along the way. Here, we take a look at five road trip accessories that can help you and your family hit the open road with plenty of comforts and treats to keep you going.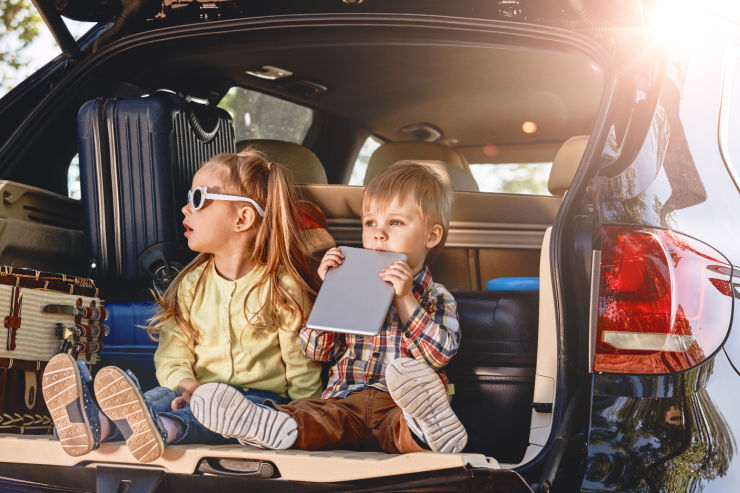 Smart phone with holder
Who can live without their smart phones these days? On long road trips having a good online sat nav like Google Maps can help make sure you don't get lost on your travels. Obviously, safety comes first, so make sure you have a phone holder so you can keep your hands free for driving. Don't forget your in-car charger so you don't run out of battery during your journey. It might be an idea to screenshot your journey too before you leave, just in case you end up in an area with no coverage.
Back seat organiser
If you're travelling with kids onboard, keeping them occupied on long drives is pretty important. A back seat organiser is a good way to keep everything they might need to hand so that they can entertain themselves without distracting the front-seat travellers. Finding one that includes a space for a tablet works well so they can watch their favourite programmes on the road in between playing 'I spy' and enjoying chats with their fellow passengers.
Be podcast or playlist ready
Once you have the kids' viewing and listening needs met (including headphones for their little ears), it's time to arrange your own entertainment for the journey. A good idea might be to download your favourite playlists, podcasts or audiobooks from Spotify or Audible, just in case you lose signal along the way and can't stream directly.
Cooler bag/box
Who doesn't need snacks on a long journey? Cooler bags or cooler boxes can be an invaluable addition to your road trip. Keeping drinks and snacks cool will be very welcome, especially on a hot day and saves you having to stop too often to refuel. Maybe hold back on too many drinks though, or the toilet stops may become too frequent!
Roadside emergency kit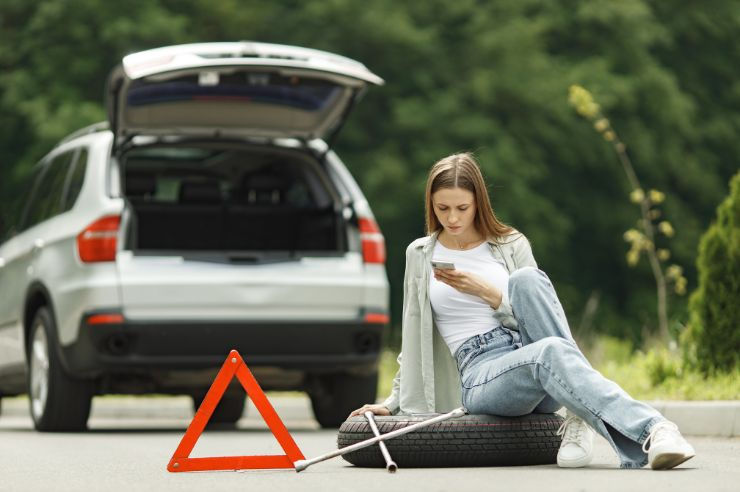 Before heading off on any road trip, you should check to make sure you have enough oil and water in your car, your spare tyre and car jack are in working order, and everything else is roadworthy. It's also important to make sure you have everything you may need should you find yourself in an emergency-type situation. You could purchase a roadside emergency kit or maybe assemble one yourself. AAA Automotive outlines a list of things you could include in your very own kit.
It's a good idea to check with your Car Insurance provider to see if your policy includes Breakdown Assistance if your car should stop running and the problem is not something you can fix yourself. An Post Insurance includes Breakdown Assistance* as standard.
*If you break down at home, at work or even at the side of the road, a competent repairer will be sent to assist you with your car's recovery and we'll cover the cost of the first hour's labour. If the car is not drivable due to a mechanical fault, you will be covered for the cost of towing your car to the nearest garage or to your own garage, whichever is closest. The driver must stay with the car while the work is carried out.
All the information on this blog is published in good faith and for general information purpose only. While An Post Insurance makes every effort to ensure that the information appearing on this blog is accurate and complete, it does not make any warranties about the completeness, reliability or accuracy of this information, whether express or implied, including but not limited to implied warranties of merchantability, fitness for a particular purpose or non-infringement. Any action you take upon the information you find on this blog is strictly at your own risk. An Post Insurance will not be liable for any direct, indirect or consequential losses and/or damages in connection with the use of, or action taken in reliance on information contained in our blog.
Through this website you are able to link to other websites which are not under the control of An Post Insurance. We have no control over the nature, content and availability of those sites and if you click on links to these websites you will be subject to the terms and conditions of those sites. The inclusion of any links does not necessarily imply a recommendation or endorse the views expressed within them.