Keeping Your Pets Cool in the Heat
All facts in this blog were provided by experts in The Vet Connection who operate the An Post Insurance 24-hour Vet Helpline.
While the good weather is fun for us, it can pose a danger to our pets, as dogs and cats are at risk of heat stroke in the summer months. Remember, dogs and cats do not sweat like humans, so their primary cooling method is panting. When the temperature outside gets close to matching the body temperature, panting becomes ineffective, leaving your pet at risk of heat stroke.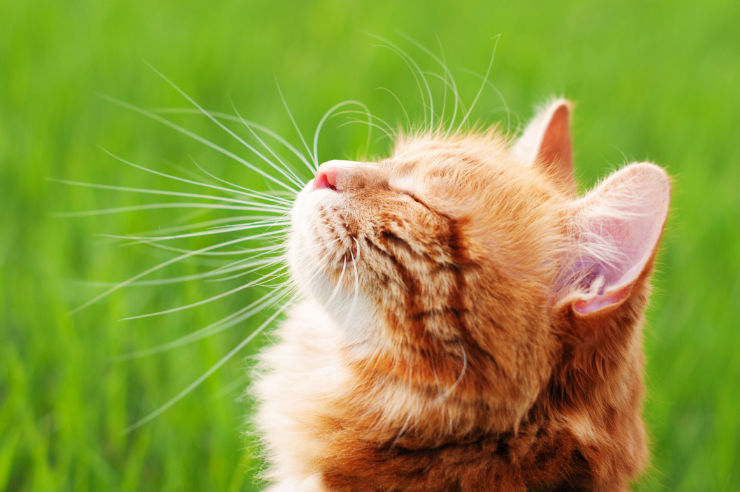 Although all animals can overheat, pets that are obese or are brachycephalic (including flat-nosed breeds such as pugs or Persian cats) are more susceptible to heat stroke as it becomes increasingly difficult for them to use their airway to pant effectively.
Signs of heatstroke
Faster, heavier breathing or panting
Thirstier than normal
Increased respiratory noise – even more so in flat-faced dogs
Visible distress
Bright red tongue or gums
Rapid heart rate or pulse
Excessive drooling
Shaking
Loss of coordination
Confusion
Vomiting and/or diarrhoea
Weakness, lethargy, or collapse
Semi or complete loss of consciousness
Seizures
Death
This may seem like a frightening and long list of symptoms but knowing these will help you take swift action to cool your pet and call your vet.
Top tips to reduce the risks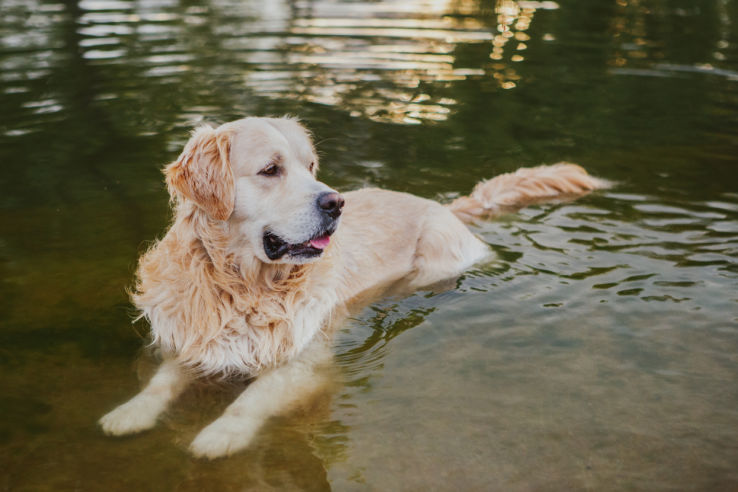 Never walk your dog in the sun or heat — even cloudy days can be too warm. Dogs don't die from missing one walk, but they can die from being walked in the heat.
Walk brachycephalic dogs on a harness, not a collar, especially not a half or full-choke collar.
Never leave a dog in a hot car.
Always ensure your dog has plenty of access to water.
Be mindful of your dog's weight. It's important to keep all dogs within a healthy weight bracket, but even more so for our squishy-faced friends. The more weight they carry, the more they struggle with movement and the hotter they become.
What to do if you suspect your dog is too hot
Now that we know what the signs of heatstroke are and how to plan to avoid them, here are some extra tips for cooling your dog if you suspect they may be displaying signs of heatstroke:
Avoid exercising your dog in the heat of the day. Mornings and evenings are usually cooler and remember the five-second rule: if it hurts your hand to touch the pavement for five seconds then it will hurt your dog's paws to walk on it!
Remove your pet from the heat and keep them in a cool, well-ventilated environment. A fan is always beneficial.
Avoid stressing your pet; keep them calm with a soothing tone of voice and give them cool but not freezing water to drink. Never use freezing or very cold water to cool your dog, as this can cause shock. Use tepid water only.
Lay them on a wet towel, which again shouldn't be freezing cold. Slowly start to wet their ears, feet and fur. A spray bottle can be good for this.
Continue to actively cool your dog on the journey to the vet, ideally in an air-conditioned car.
Parasites love the warmer weather so make sure your pet's flea and tick treatments are up to date too.
Finally, never let your pet rest for too long in direct sunlight – this includes inside conservatories, in front of windows, out in the garden and NEVER inside a car.
This may seem like a frightening and long list of symptoms but knowing these will help you take swift action to cool your pet and call your vet.
An Post Insurance Pet Insurance includes a 24-hour helpline, which is operated by The Vet Connection 365 days a year and gives policy holders access to their national network of Royal College of Veterinary Surgeons-registered veterinary nurses. Policy holders can call one of their registered veterinary nurses on 01 913 1067 for advice at any time.


An Post Insurance Pet Insurance is arranged and administered by Cover-More Blue Insurance Services Limited and underwritten by H.W. Kaufman Group Europe BV, trading as Cranbrook, on behalf of the insurer, Sava Insurance Company.
All the information on this blog is published in good faith and for general information purpose only. While An Post Insurance makes every effort to ensure that the information appearing on this blog is accurate and complete, it does not make any warranties about the completeness, reliability or accuracy of this information, whether express or implied, including but not limited to implied warranties of merchantability, fitness for a particular purpose or non-infringement. Any action you take upon the information you find on this blog is strictly at your own risk. An Post Insurance will not be liable for any direct, indirect or consequential losses and/or damages in connection with the use of, or action taken in reliance on information contained in our blog.
Through this website you are able to link to other websites which are not under the control of An Post Insurance. We have no control over the nature, content and availability of those sites and if you click on links to these websites you will be subject to the terms and conditions of those sites. The inclusion of any links does not necessarily imply a recommendation or endorse the views expressed within them.