Being a Responsible Dog Owner
As we all know, getting a dog is just like adding another member to the family. Your new four-legged friend can bring great joy to any household, but with that joy comes great responsibility. In this blog post, we take a look at all the things one should keep in mind when becoming a dog owner.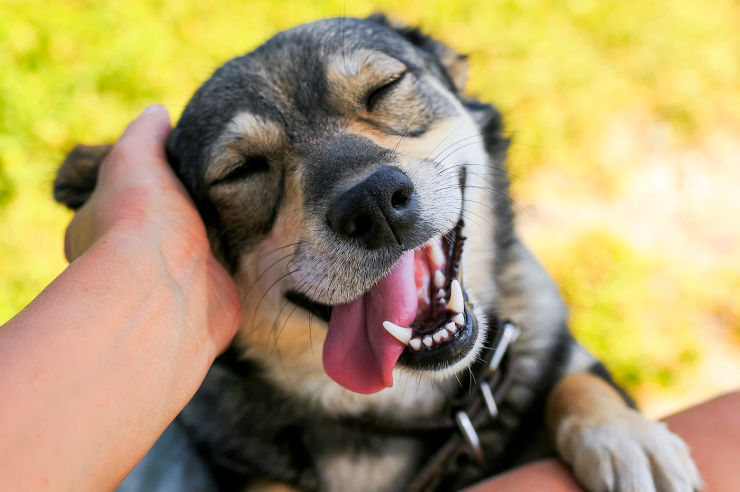 Choose your breed carefully
Make sure the dog you choose is the right fit for you, your lifestyle, and your house. If you have little spare time and a small garden, a highly energetic dog — like a Collie or German Shepherd — may not be the right choice for you.
Adopt, don't shop
Consider rescuing or adopting one of the thousands of dogs in pounds that are so badly in need of a loving home. Visit the Dogs' Trust or your local SPCA group for more information — they have advice that can help you find the right fit for you.
Opt for reputable breeders
If your heart is set on a certain breed and you've decided to raise a puppy, you need to make sure you choose a registered, trusted breeder. Check out Pet Bond, a company designed and managed by vets, who are committed to only using safe, ethical and trusted breeders.
Take expert advice on your dog's diet
Dog owners are responsible for ensuring their dog eats nutritious food, with constant fresh water available to them. The ISPCA confirms that a dog's dietary needs will depend on breed, age, size, condition, and level of exercise. If you are unsure what to feed your dog it's best to get advice from your vet.
Get those walks in
Like most humans, dogs need daily exercise for both their physical and mental health. How much exercise your dog needs depends on their breed and age but according to Pet Sitters Ireland, anything from 30 to 60 minutes twice a day is average. That said, some higher-energy breeds (such as collies) may need more, so if you're unsure, have a chat with your vet.
Scoop the poop
Don't be that dog owner that gives us all a bad name. Make sure you pack doggie bags (or any kind of a bag) to safely clean up after your dog while you are out in public. It's every dog owner's responsibility to make sure our streets and footpaths are safe and clean for all users.
Keep on top of your pet's health
All dogs should be fully vaccinated and annual boosters will also be necessary to ensure your dog is protected all year 'round (The ISPCA). If you're not considering breeding your dog, most vets will encourage neutering for a range of health reasons.
Check out our video here from vet expert Adam Kealy on the benefits of neutering your dog.
Get a dog licence
All dog owners are required to have a dog licence under the Control of Dogs Act 1986 (amended in 1992). The exception to this rule are guide dogs and those in the country for less than 30 days. There are two different types available: a lifetime dog licence or an individual one that only covers 12 months and requires renewing each year. For further details, pricing and instructions on how to get your licence today please visit Government services at An Post | Personal | An Post.
Take out pet insurance
Owning a pet is one of the most rewarding things you can do in life, but it's not without its risks. Get the peace of mind of good protection with An Post Insurance pet insurance. If things go wrong, our underwriters will be there to help you manage the costs of caring for your pet.

Remember your dog's health and happiness depends on you!
An Post Insurance Pet Insurance is arranged and administered by Blue Insurance Limited and underwritten by H.W. Kaufman Group Europe BV, trading as Cranbrook, on behalf of the insurer, Sava Insurance Company.
All the information on this blog is published in good faith and for general information purpose only. While An Post Insurance makes every effort to ensure that the information appearing on this blog is accurate and complete, it does not make any warranties about the completeness, reliability or accuracy of this information, whether express or implied, including but not limited to implied warranties of merchantability, fitness for a particular purpose or non-infringement. Any action you take upon the information you find on this blog is strictly at your own risk. An Post Insurance will not be liable for any direct, indirect or consequential losses and/or damages in connection with the use of, or action taken in reliance on information contained in our blog.
Through this website you are able to link to other websites which are not under the control of An Post Insurance. We have no control over the nature, content and availability of those sites and if you click on links to these websites you will be subject to the terms and conditions of those sites. The inclusion of any links does not necessarily imply a recommendation or endorse the views expressed within them.