Get The Inside Track on Car Insurance
There are lots of decisions to make when changing your car. Petrol or diesel? Electric or hybrid? Automatic or manual? Metallic grey or racy red?
While we can't help you with your colour preferences, we can make choosing the right car insurance a little easier.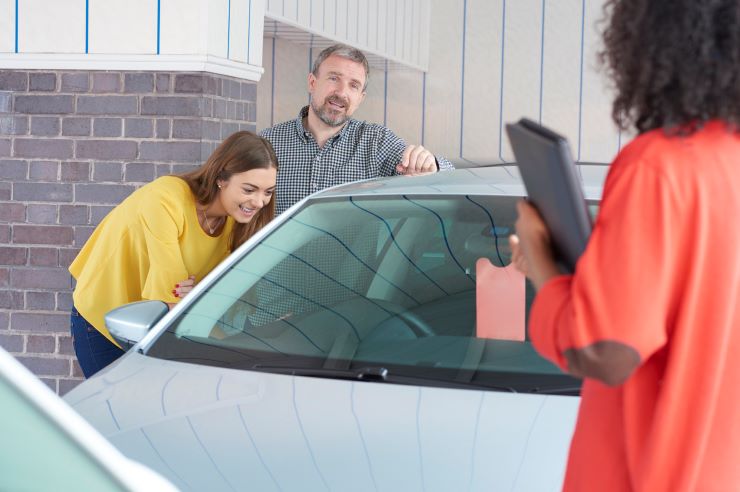 Here we've outlined the most important differences between Third Party, Fire and Theft and Comprehensive policies, as well as the various features, benefits and optional extras available, so you can get the right cover for you and your car – whether it's blue, black or pink with polka dots!
Third Party, Fire and Theft Insurance
Third party insurance is the minimum level of motor insurance required in the European Union – this means that you must have at least this level of cover or higher. Our Third Party, Fire and Theft policy helps to protect you in case your car is burned or stolen, and if you're at fault in an accident, it covers damage to others and their property. It also includes 24 Hour Breakdown Assistance, so help will be on hand when you need it.
The premium for Third Party, Fire and Theft Insurance is usually cheaper than Fully Comprehensive cover, but it also means you could be out of pocket for the cost of repairs to your own car.
The decision to choose Third Party, Fire and Theft insurance depends on a number of factors, such as the replacement value, year or age of your vehicle and what makes sense for your budget right now. For some drivers, Third Party, Fire and Theft is the most affordable choice, but it's worth taking some time to weigh up your options so you have the best protection for your circumstances should the unexpected happen.
Comprehensive Car Insurance
Choosing Comprehensive Car Insurance gives you the reassurance of knowing you're covered for damage to your own vehicle, as well as Third Party, Fire and Theft.
Sometimes known as 'fully comp', this policy usually costs more than third party insurance, but it also offers greater protection, particularly if your own car is expensive. If you've worked hard, saved for ages and finally bought the car of your dreams, you'll want to make sure your investment is safe.
Our Comprehensive Car Insurance policy also includes added comforts such as breakdown assistance (1) windscreen replacement* (2) and cover for personal belongings* (3).
Depending on your car insurance underwriter, you could also get cover to use your car in any EU country free for up to 40 days.
You may receive a new replacement car for cars less than one year old, although underwriter criteria may also apply.
Deciding between Comprehensive or Third Party, Fire and Theft insurance can be a challenge. Both offer protection and peace of mind, but you might prefer one or the other, depending on your situation. If in doubt, visit the Competition and Consumer Commission to learn more about how to get the best value for your needs.
Optional Extras
At An Post Insurance, we know that all drivers are unique, so your car insurance should be too. That's why we offer optional extras so you can tailor your policy to suit your circumstances. Open Drive is a great choice if you have family members or friends who might occasionally need to use your car; it means that other people aged between 25-70 with a full EU/UK licence can drive your car (although driver/vehicle eligibility criteria and restrictions may apply). At just €10 for the year, Keycare is also a handy addition, as it gives cover to replace your keys if they're lost or stolen (up to €1,500 per year and cover for broken keys up to €100 per annum).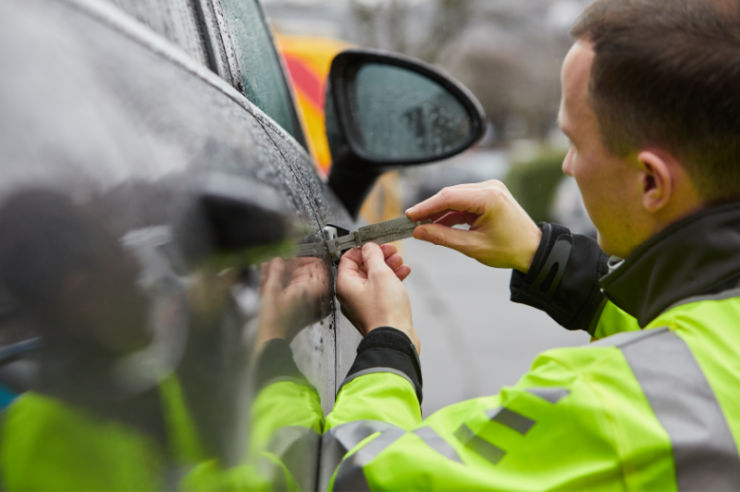 Other options include Protected No Claims Discount where you can have up to two claims over a three-year period without your No Claims Discount being reduced, or Motor Legal Protection which gives you access to a confidential legal advice helpline, and covers your costs if you want to make a claim following a car accident, up to a limit of €130,000 at a charge of €15 per policy.
It's not necessary to purchase any of these optional extras in order to purchase a car insurance policy, but they can give a little extra reassurance.
Whether you're a first-time driver or thinking about switching insurers, take some time to decide on the best policy for you and your car. We offer cover for diesel, petrol and electric or hybrid vehicles, so you can be sure you're protected, however, your car is powered. If you'd like to learn more, fill in our online quote search, check out our help centre, or read our selection of car-related blog posts. Remember, we're on the journey with you; we have the advice you need, the cover you deserve, and the price you prefer.
Please note: The above is a summary of the cover and benefits available and you should refer to the relevant Policy Booklet on anpostinsurance.ie for full terms and conditions that apply.
*Cover limits are dependent on your car insurance underwriter and those applicable to you will be outlined in your policy documentation
1) The driver must remain with the car. 2) Applies to third party fire & theft and comprehensive AIG policies and FBD policies; applies to comprehensive Aviva policies only (with an option to add to Aviva third party fire & theft policies at an additional cost). 3) Cover limits range from up to €150 to up to €400, depending on the car insurance underwriter*
Keycare cover is administered by Keycare Assistance Limited and underwritten by MAPFRE ASISTENCIA Compania Internacional De Seguros Y Reaseguros, S.A., trading as MAPFRE ASSISTANCE Agency Ireland)
Motor Legal Protection cover is underwritten by ARAG Legal Protection Limited
All the information on this blog is published in good faith and for general information purpose only. While An Post Insurance makes every effort to ensure that the information appearing on this blog is accurate and complete, it does not make any warranties about the completeness, reliability or accuracy of this information, whether express or implied, including but not limited to implied warranties of merchantability, fitness for a particular purpose or non-infringement. Any action you take upon the information you find on this blog is strictly at your own risk. An Post Insurance will not be liable for any direct, indirect or consequential losses and/or damages in connection with the use of, or action taken in reliance on information contained in our blog.
Through this website, you are able to link to other websites which are not under the control of An Post Insurance. We have no control over the nature, content and availability of those sites and if you click on links to these websites you will be subject to the terms and conditions of those sites. The inclusion of any links does not necessarily imply a recommendation or endorse the views expressed within them.