New Car or Used Car? Pros and Cons of Both
So, you've decided to take the plunge and invest in upgrading your car. With so many options out there today, where does one start? Do you go for diesel, petrol, fully electric or maybe a hybrid? Another big question is, do you buy a new or a used car? Here we take a look at some of the pros and cons of choosing new or used cars.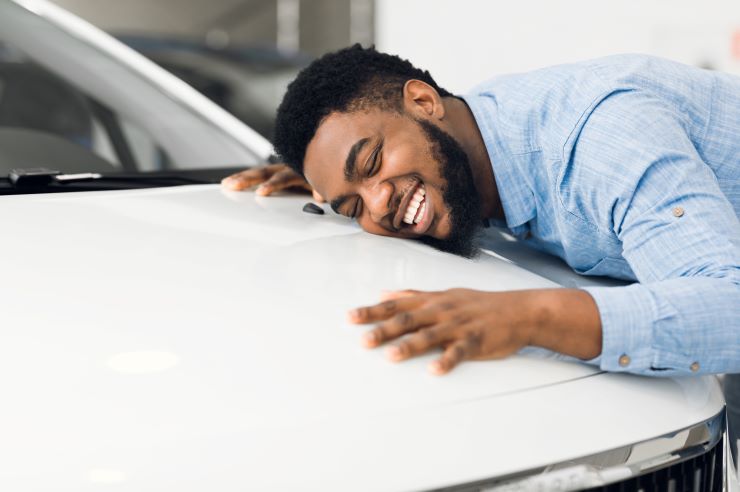 NEW CAR PROS
Reliability: A new car usually comes with a full warranty meaning that any big repair jobs that are needed within that timeframe are covered. There's also no need to worry about a dodgy past – with a new car you can be guaranteed there have been no accidents or bodywork repairs before you purchase it.
Fully Customizable: You can pick and choose the upgrades you'd like in your car when buying new. From power steering to heated seats… you can have whatever your heart desires as long as your pocket allows.
Eco-Friendly: The newer the car the more likely it is to feature the latest specifications relating to standards for emissions and fuel efficiency, meaning it's kinder to the environment.
NEW CAR CONS
Depreciation: We've all heard it said that a new car loses a reasonable amount of its value the minute it leaves the forecourt. According to Bartow Ford, after five years a car loses about 40% of its value.
Cost: The cost of a new car would be considerably more than a used car. That being said, it pays to do some research into the difference in the cost of tax and insurance for a new car as opposed to a used car, it may end up being worth the investment in the end.
USED CAR PROS
Cost: If budget is an important consideration when you're choosing your next car, a used car will obviously cost less upfront. Research would need to be carried out as to the additional costs of running the car as tax, insurance and NCT costs should be factored in to ensure it doesn't end up costing more in the long run.
Resale Value: According to Carzone Unlike new cars, which depreciate in value immediately, when it comes to selling your used car, you shouldn't lose quite as much in value, providing it's not a highly desirable classic machine.
NCT: RSA.ie confirm that these days cars over four years old are required to undergo NCT testing to ensure they're road-worthy so if you buy a car with an up-to-date NCT, you're less likely to end up with a car that could cost you a fortune in repairs.
USED CAR CONS
Maintenance: It's more likely that a used car will require more maintenance than a brand-new car. It is advisable to have a trained mechanic check out any used car before purchasing to ensure it is up to scratch, especially if it doesn't have an up-to-date NCT certificate.
Hidden Faults: some car dealers selling used cars do so as "sold as seen" which means there is no warranty or come back if anything goes wrong once you have purchased it. Again, it's best practice to have a mechanic check it out before parting with your hard-earned cash.
Take it as it is: Buying a new car gives you the opportunity to pick and choose what you'd like your car to include, but with a used car, you simply need to take it as it is. That could mean having to do quite a bit of searching in order to find the car you're happy with.
Cars can be complicated, but car insurance doesn't have to be. Whether you decide to go for a new or used car, An Post Insurance are with you on your journey, offering affordable car insurance with lots of benefits, at competitive prices. Get a car insurance quote now or call our Sales Team on 1890 22 22 22
Acceptance criteria, T&Cs apply subject to minimum premium of €320.
All the information on this blog is published in good faith and for general information purpose only. While An Post Insurance makes every effort to ensure that the information appearing on this blog is accurate and complete, it does not make any warranties about the completeness, reliability or accuracy of this information, whether express or implied, including but not limited to implied warranties of merchantability, fitness for a particular purpose or non-infringement. Any action you take upon the information you find on this blog is strictly at your own risk. An Post Insurance will not be liable for any direct, indirect or consequential losses and/or damages in connection with the use of, or action taken in reliance on information contained in our blog.
Through this website you are able to link to other websites which are not under the control of An Post Insurance. We have no control over the nature, content and availability of those sites and if you click on links to these websites you will be subject to the terms and conditions of those sites. The inclusion of any links does not necessarily imply a recommendation or endorse the views expressed within them.