Get on the Road for Less: Five Ways Drivers Can Cut Costs
These days, rising costs of living are a big concern for everyone. Whether it's a gas bill, a shopping receipt, or a streaming subscription, we're all paying much closer attention to our household outgoings. One of the biggest expenditures for families in Ireland is a car — between the purchase price, the running costs, and tax, insurance, and NCT, it all adds up. At An Post Insurance, we understand how challenging this can be, so we put together five top tips that could help you save money on your motoring costs this year.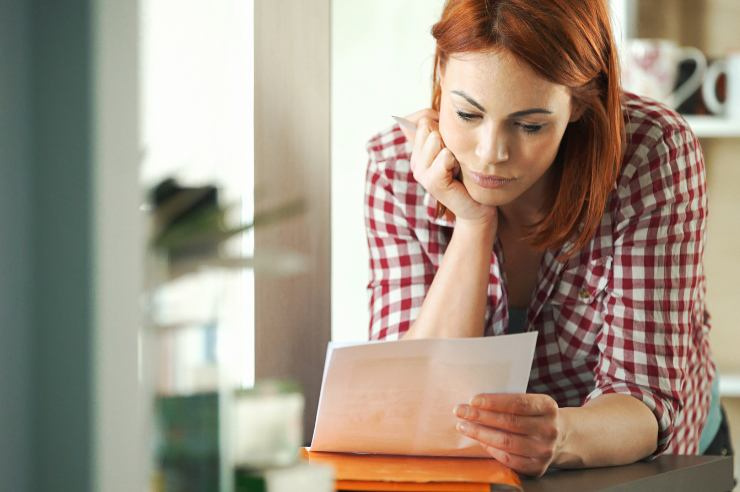 Compare Car Insurance Providers
Motor insurance isn't just a legal requirement in Ireland — it gives you the peace of mind of knowing that if something goes wrong, you won't be left paying the claim yourself. That's why it's so important to take the time to review your insurance and compare like-for-like policies.
While we all want cheap car insurance, there's more to a policy than a monthly or annual payment. Choose whether comprehensive cover or third party, fire, and theft is right for you and then take a close look at the benefits involved to make sure you get the most out of your protection and a policy that suits your needs.
An Post Insurance car insurance policies, for example, include 24-hour breakdown assistance, so you don't have to pay for this service separately. You may wish to add windscreen repair to your third-party fire and theft policy too, as chipped, cracked, and even shattered glass is a common and costly problem for modern drivers. Make sure to keep all your insurance records safe too, as you could be entitled to a no-claims discount of up to 75% on your car insurance, if claims-free for 5 years*.
Stay up to Date with Maintenance
All cars require a certain amount of upkeep, even electric or hybrid vehicles. This ranges from servicing and tyre replacement, all the way to topping up engine oil or screen wash water. While most work of this kind will involve a bill from your mechanic, it's worth it, as keeping your car in good condition will help save you money in the long run.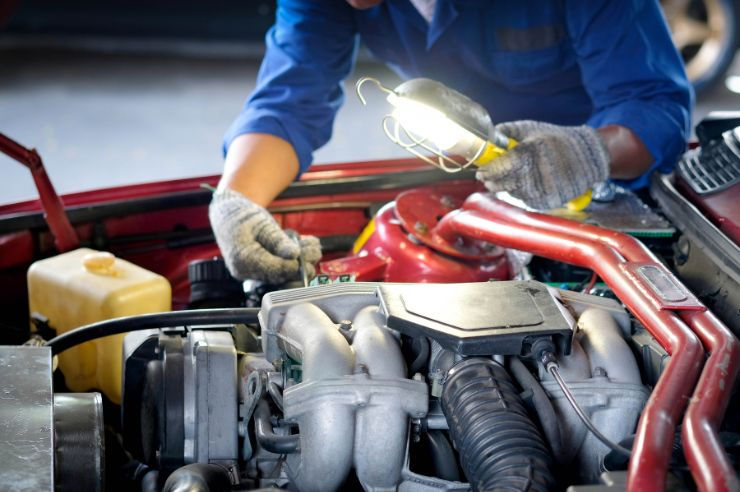 Leaving long gaps between servicing might mean your engine suffers damage that could be very expensive to repair. If you don't replace lightbulbs or tires when needed, you could be looking at a fine as well as penalty points. Plus, every car that's four years old or more has to have a valid NCT, and because of the costs (and time) involved in the process, you'll want to pass it first-time if possible.
For all of these reasons and more, it's a good idea to schedule that trip to the mechanic or garage soon, before a small fee becomes a serious bill. The Society of the Irish Motor Industry (SIMI) has a useful list of members on their website, including repair specialists, parts providers, and servicing centres.
Shop Around for Good-Value Fuel
Fuel prices can vary significantly around the country, sometimes differing by as much as 20c per litre. If you travel a lot for professional or personal reasons, or if you have a car that consumes a lot of fuel, it's worth shopping around to make sure you get the best value when filling up. Quite often, a petrol station on a convenient, popular route is more expensive than a rural option, but that's not always the case. There are some websites that display current fuel prices around the country, but these are based on updates from members of the public, so the information can be out of date.
Bear in mind that the cost of fuel changes regularly, often for reasons outside of the control of the provider. If you're planning to travel some distance to fill up your tank, it's a good idea to call ahead and confirm the price at the pumps that day. Always make sure you're using the right fuel for your car (check the manufacturer's instructions) as putting diesel into a petrol tank, or vice versa, can be a pricey mistake to make.
Get More from Your Mileage
Lowering your fuel consumption is one of the most effective ways to save money on motoring costs. While a lot will depend on your type of car, your chosen routes, and the way you drive, there are some basic ways to get a few more miles out of every tank.
The Sustainable Energy Authority of Ireland (SEAI) says that "driving style, poorly maintained tyres and excessive drag are the big offenders" when it comes to low MPG (Miles per Gallon). Moving up through the gears quickly with the lowest revs possible, and then driving in the highest gear available while staying within the speed limit can help to reduce the amount of fuel your engine consumes.
The SEAI also points out that "tyres that are 10% below recommended pressure increase fuel consumption by around 2%," so that's another good reason to stay up to date with your vehicle's maintenance schedule.
Lastly, ditch the drag to save as much as 20% on your fuel costs: if you have a bicycle rack, a roof carrier, or a boot full of heavy items, it makes sense to remove these for day-to-day driving.
Check for Fuel Discounts, Vouchers, or Loyalty Schemes
Your choice of fuel provider might also depend on what vouchers, discounts, or loyalty cards are available.
Many fuel stations offer fuel cards that discount the price of fuel and allow users to pay by direct debit. It can depend on how much you drive — they often require a certain minimum purchase — but it's worth enquiring with your local petrol station to see what's available. Some operate loyalty programmes, with rewards such as a free coffee or car wash for repeat customers.
You can also get some connected discounts every time you fill up your tank, by choosing fuel providers that are part of bigger retail chains. For example, if you purchase petrol or diesel from a Tesco filling station, you'll accumulate Clubcard points and vouchers that can be redeemed against groceries.
Following fuel providers' social media accounts will help you stay up to date with special offers or limited-time gifts for free.
Here at An Post Insurance, we're committed to helping our customers through challenging times with great value car insurance on the market. This means affordable cover that provides the protection you need, as well as the peace of mind you deserve. To learn more about our motor insurance policies and benefits, visit our cheap car insurance page or talk to our team in Athlone to get information, support, and advice you can trust.
*Of the three car insurance providers available to An Post Insurance customers, this discount is available on policies provided by FBD Insurance plc only.
All the information on this blog is published in good faith and for general information purpose only. While An Post Insurance makes every effort to ensure that the information appearing on this blog is accurate and complete, it does not make any warranties about the completeness, reliability or accuracy of this information, whether express or implied, including but not limited to implied warranties of merchantability, fitness for a particular purpose or non-infringement. Any action you take upon the information you find on this blog is strictly at your own risk. An Post Insurance will not be liable for any direct, indirect or consequential losses and/or damages in connection with the use of, or action taken in reliance on information contained in our blog.
Through this website you are able to link to other websites which are not under the control of An Post Insurance. We have no control over the nature, content and availability of those sites and if you click on links to these websites you will be subject to the terms and conditions of those sites. The inclusion of any links does not necessarily imply a recommendation or endorse the views expressed within them.