Need a Bigger Car for a Growing Family? Get Expert Advice Before You Buy
Buying a new car can be challenging, especially if you're looking for a family-friendly vehicle. There are lots of boxes to tick if you want to find the right car for little passengers and grown-up drivers. Sometimes it can feel overwhelming, but it doesn't have to be.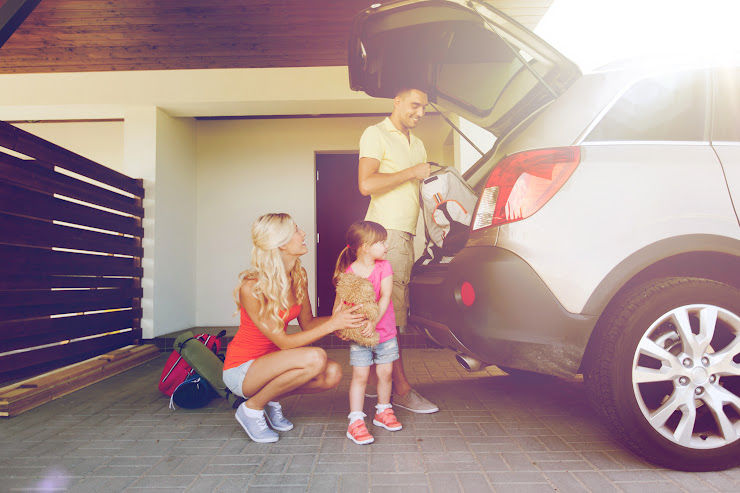 We spoke to Ger Cremins of AutoXpress in Limerick to get his advice on buying a people carrier, crossover or SUV. He has four top tips that will steer you in the right direction.
Tip 1: Choose your fuel type carefully
"Most dealerships will have diesel, petrol, or electric vehicles in stock," Ger says. "Speak to the salesperson about your daily driving habits to make sure you purchase the most suitable option for your refueling needs, your purchasing budget and your environmental concerns." If you're thinking about buying an electric vehicle, don't forget to include the cost of any charging connections that you might need in your budget.
Tip 2: Make sure it's the right size
This is an important point that Ger has seen come up many times in showrooms. "It might seem obvious, but not every seat in a car is suitable for a child," he points out. "Check the availability of isofix to make sure you can safely secure sufficient child seats for your family." If your children are taller, they might require a configuration that gives them more space to stretch out on long journeys. Ger's recommendation? "Take long-legged teenagers with you to the dealership so they can test out the room in the back before you buy."
Tip 3: Check that your kit will fit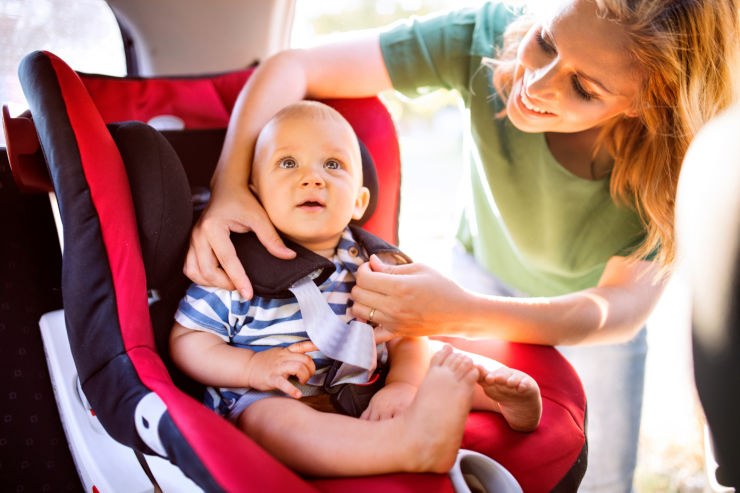 Every family has different needs: they might require a big boot for a buggy or wheelchair, a roof rack for surfboards, or adaptable seating for passengers with impaired mobility. It's very important to know that these items will fit easily and securely before you buy a car you might be using for years. "Feel free to bring your baby seat, pram, or even a set of golf clubs with you to the showroom," Ger says. "Here at AutoXpress in Limerick, we're always happy to help you test the configuration of a car to make sure it can fit everything your family needs."
Tip 4: Work out an accurate budget
Every family will have a different budget in mind when it comes to buying a new or secondhand car. Whatever that figure looks like, it's vital that it's accurate — otherwise you could be surprised with extra costs in the future. "When you're calculating how much to spend, don't forget to factor in the annual cost of car tax, regular servicing and motor insurance," Ger cautions. "An Post Insurance can help you with a car insurance quote, and your car salesperson will help you find the right car for your budget."
With more than ten years of experience in the motor industry, Ger has helped thousands of families find the perfect car. "Buying a new car can be challenging, but also exciting," he says. "The right family car can take you from the local school run to a ferry trip to France, with every quick spin in between."
His final advice? "Take your time, ask plenty of questions, and reach out to an expert if you'd like any extra help."
Watch the full video with Ger's from AutoXpress Limerick with his Tips for Buying a Family Car.
At An Post Insurance, we know that buying a new car is a significant milestone. We're here to help your family have the best experience possible. Find a car insurance quote online now or speak with our team on 0818 22 22 22.
One Direct (Ireland) Limited, trading as An Post Insurance, is regulated by the Central Bank of Ireland. One Direct (Ireland) Limited is a wholly-owned subsidiary of An Post. For full product features and benefits visit www.anpostinsurance.ie.
All the information on this blog is published in good faith and for general information purposes only. While An Post Insurance makes every effort to ensure that the information appearing on this blog is accurate and complete, it does not make any warranties about the completeness, reliability or accuracy of this information, whether express or implied, including but not limited to implied warranties of merchantability, fitness for a particular purpose or non-infringement. Any action you take upon the information you find on this blog is strictly at your own risk. An Post Insurance will not be liable for any direct, indirect or consequential losses and/or damages in connection with the use of, or action taken in reliance on information contained in our blog.
Through this website, you are able to link to other websites which are not under the control of An Post Insurance. We have no control over the nature, content, and availability of those sites and if you click on links to these websites you will be subject to the terms and conditions of those sites. The inclusion of any links does not necessarily imply a recommendation or endorse the views expressed within them.