Staying Safe During a Storm – At Home and at The Wheel
With weather warnings on the up and five storms hitting our green ilse so far, it's been an unpredictable start to the year. Protecting ourselves, our homes and our vehicles is the ultimate priority during wild weather. We take a look at some simple tips to help you and your family stay safe in any upcoming storms.
At home
Our homes are our castles so it's important that we look after them, especially during extreme weather conditions.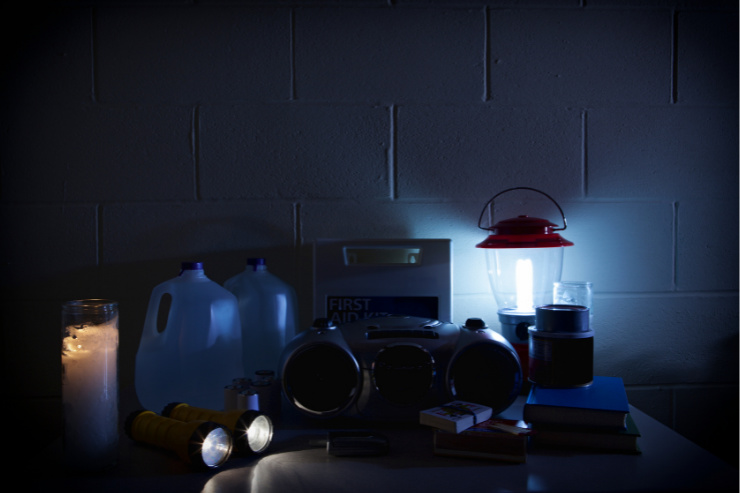 Be prepared for a possible power outage. That means it's time to stock up on the candles, matches and batteries for torches. Electric Ireland advise that we "turn off electrical appliances to avoid overloading circuits when the power returns. Leave a lamp on to alert you when power comes back on".
Take a walk around your garden and tie down anything that's a flight risk. Trampolines are especially notorious for taking flight and can do untold damage, not only to your own property but to the neighbour's too.
If you have electric gates, make sure you know how to open and secure them during a power outage.
When you know there is a storm on the way, stock up on food that doesn't require cooking if you don't have a gas stove to hand. Better still, invest in a camping stove and gas cylinder so you're never left hungry in the dark.
Make sure all gutters are clear of debris to avoid blockages during a storm.
At the wheel
Driving during a storm should be avoided where possible. However if you do find yourself travelling during a storm here are some tips to help get you to your destination safely.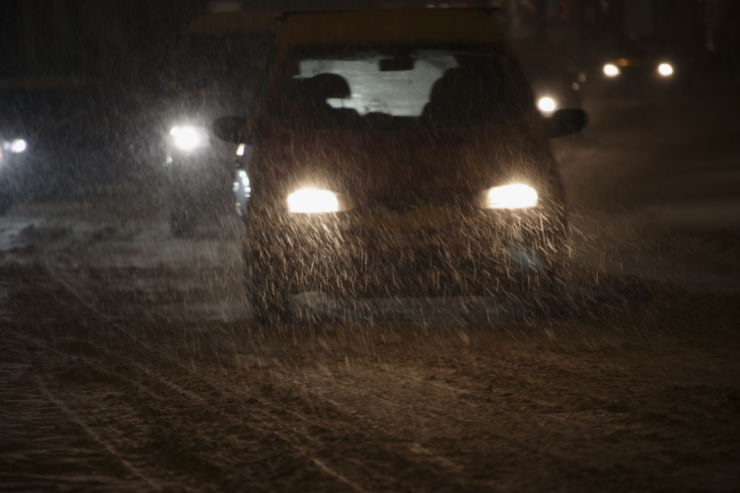 Slow down! Fallen and falling trees and debris are a real hazard on our roads during a storm so we should slow down to ensure we have time to react to unexpected blockages on the road.

Keep your distance from other vehicles, cyclists and motorcyclists. Strong cross winds can make it difficult to keep control of your car so it's a good idea to leave extra space for safety reasons.
Never approach fallen or damaged electricity wires. Instead, contact ESB Networks immediately on 1800 372 999 or 021 238 2410.
Conditions can change in the blink of an eye so it's best to ensure you keep up to date with local conditions and advice from your local authority. Also check out Met Éireann for weather warning updates.
The national website gov.ie also has good advice – they emphasise the importance of avoiding coastal areas during storm warnings.
If you're aware of an upcoming storm, make sure you keep your mobile phone fully charged should you need to contact emergency services – there's a handy list of important contact numbers on the gov.ie website.
For An Post Insurance Car and Home Policy holders that may need assistance as a result of a weather warning, all contact details can be found on our website anpostinsurance.ie/contact-us under the claims and emergency section.
An Post Insurance Home Insurance is underwritten by Aviva Insurance Ireland DAC.
All the information on this blog is published in good faith and for general information purpose only. While An Post Insurance makes every effort to ensure that the information appearing on this blog is accurate and complete, it does not make any warranties about the completeness, reliability or accuracy of this information, whether express or implied, including but not limited to implied warranties of merchantability, fitness for a particular purpose or non-infringement. Any action you take upon the information you find on this blog is strictly at your own risk. An Post Insurance will not be liable for any direct, indirect or consequential losses and/or damages in connection with the use of, or action taken in reliance on information contained in our blog.
Through this website you are able to link to other websites which are not under the control of An Post Insurance. We have no control over the nature, content and availability of those sites and if you click on links to these websites you will be subject to the terms and conditions of those sites. The inclusion of any links does not necessarily imply a recommendation or endorse the views expressed within them.