Helping You Say Goodbye
At An Post Insurance, we're proud to be a company at the heart of Irish life since 1999. We care for our communities, young and old, and recognise that our customers and their needs will change over time.

That's why we commissioned a survey to ask the Irish public about their thoughts and opinions. We want to understand what matters most to you – and learn how to help you best.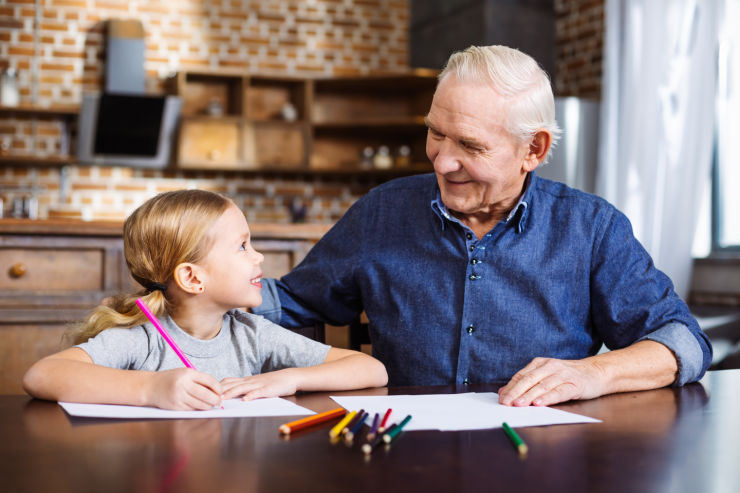 Working with RED C Research & Marketing, we've discovered that 73% of Irish people surveyed think we should be more open about discussing funeral arrangements*. This is probably not a surprise, as saying goodbye is a treasured part of our culture.
Check out our video below.
That means celebrating the life of our loved one, as well as mourning their loss. Every family is different, but many people will choose to host a wake, organise a funeral and arrange for cremation or burial. There may be flowers and food to order, music or singing to arrange, and cars or limousines to rent. There is a lot to do, and unfortunately, a great deal of expense to shoulder too.

Most people estimate average funeral costs in Ireland at around €6,000*, but depending on the location, fees could rise to as much as €7,500. The toughest part is that these costs often have to be paid out-of-pocket before probate is processed and any inheritance distributed. 43% of Irish people surveyed are worried about the prospect of leaving unwanted bills or expenses behind to their loved ones if they were to pass away*.

We regularly take out insurance to deal with life's expenses, from burst water pipes at home to lost luggage on a holiday. Few people know, though, that insurance can also take care of funeral costs, to help our family and friends cope when we're no longer around.
At An Post Insurance, we're committed to supporting our customers throughout their journey through life, from insuring their first car at 17 to making plans for the future at 50. That's why we provide dedicated Funeral Insurance – so that all our customers can enjoy the peace of mind they deserve.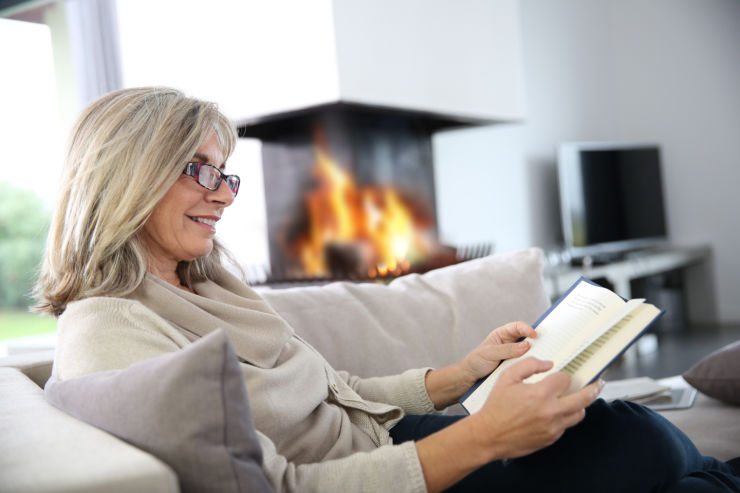 Our Funeral Insurance can help you make provision for the practicalities involved in saying goodbye. It's simple to set up, easy to manage, and affordably priced. Your monthly premium is based on the age you commence your policy and the level of cover you choose, but it can be as little as just €15 per month – less than the price of a cup of tea a day! For example, A 50-year-old paying a monthly premium of €15 (including 1% Government levy) would be assured for cover of €4,700. The total premiums paid over the term of your policy may exceed the death benefit.

Your loved ones can claim a lump sum benefit of up to €30,000 (depending on your monthly contributions) if your policy has been in place for two years or more at the time of your passing. If it hasn't, your dependents will still receive the funds you paid into the policy at that time. That means that they won't lose out on getting help when they need it.

If you're aged between 50 and 75 years of age and resident in the Republic of Ireland, you may be eligible for this product, and you don't need to worry about any medical questions either. We understand that you have more interesting things to do with your time, whether it's taking that cruise around the Med, visiting adored grandchildren, or just enjoying the leisurely pace of a much-deserved retirement.

If you'd like to learn more about Funeral Insurance, you can visit our website, get an online quote or call our helpline number at 0818 22 22 22. Our friendly team is available five days a week with information, support and advice you can trust.

An Post Insurance is here to help you prepare for the future, so you can get on with enjoying the present. We'll keep our promise to you and your family.
For full product features and benefits visit Funeral Insurance Ireland | Life Assurance | An Post Insurance

One Direct (Ireland) Limited, trading as An Post Insurance, is regulated by the Central Bank of Ireland. One Direct (Ireland) Limited is a wholly-owned subsidiary of An Post. An Post Insurance is a tied agent of New Ireland Assurance Company plc for life assurance business. Benefits are subject to underwriting and acceptance by New Ireland Assurance Company plc. A government levy (currently 1%) applies to premiums paid to life insurance policies
*According to RedC research conducted on behalf of An Post Insurance 15th March 2022
All the information on this blog is published in good faith and for general information purpose only. While An Post Insurance makes every effort to ensure that the information appearing on this blog is accurate and complete, it does not make any warranties about the completeness, reliability or accuracy of this information, whether express or implied, including but not limited to implied warranties of merchantability, fitness for a particular purpose or non-infringement. Any action you take upon the information you find on this blog is strictly at your own risk. An Post Insurance will not be liable for any direct, indirect or consequential losses and/or damages in connection with the use of, or action taken in reliance on information contained in our blog.
Through this website you are able to link to other websites which are not under the control of An Post Insurance. We have no control over the nature, content and availability of those sites and if you click on links to these websites you will be subject to the terms and conditions of those sites. The inclusion of any links does not necessarily imply a recommendation or endorse the views expressed within them.