Items you May Not Think of Insuring
Insurance can be complicated. Figuring out the ins and outs of what can and can't be insured is something of a mine field. We're here to help, though, with a straight-talking guide to some of the things you may not know you can add to your car, home and travel insurance to boost your protection.
Car Insurance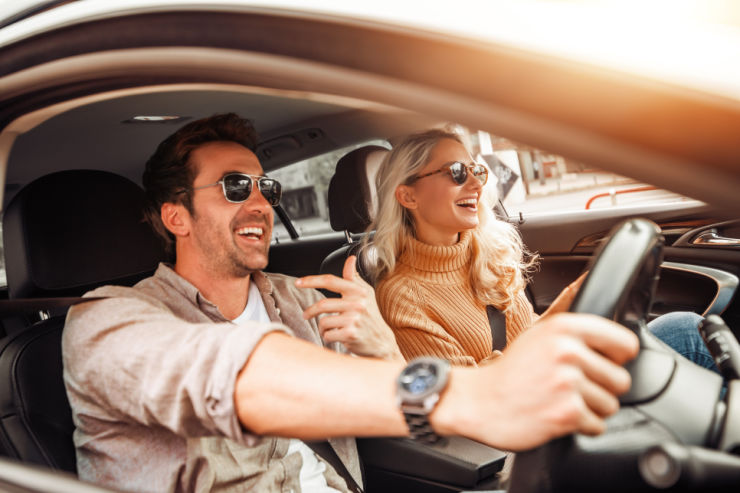 Third Party, Fire and Theft or Fully Comprehensive Cover
Knowing the difference between these two policy types is important to make sure you're appropriately protected. Most Third Party, Fire and Theft policies will cover you in case your car is burned or stolen and if you're at fault in an accident, it will cover damage to others and their property but won't cover damage to your own car. In order to have cover for your own car you will need a Fully Comprehensive policy. In some cases, Fully Comprehensive cover may include extra cover as standard that could cost extra to add onto Third Party Fire and Theft policies. Make sure you check your insurer's policy booklets to be sure of what cover you have in place.
Protecting your No Claims Discount
Most insurance companies offer certain discounts for the number of full years you've been insured without any claims. The scale varies between different insurers but if you've had no claims in five or more years, you're likely to get a significant discount on your premium. It seems obvious, but the option of protecting your No Claims Discount*1 may be worth it in the end should you need to make a claim.
Personal belongings inside your car
It may not be something one would think about, but it might be a good idea to check with your insurance provider whether or not your policy allows for cover for personal belongings stolen from or damaged in your car.
Keycare cover
Some insurers offer additional extras or Optional Cover for your car and/or house keys should they be lost stolen or broken. In 2020 we took a look at the cost of replacing your keys. Click here to check out how An Post Insurance Keycare Cover*2 works.
Breakdown Assistance
Check your policy to see if it includes Breakdown Assistance3 as standard. In some cases, you may need to add it on as an extra in case you find yourself in an unfortunate break-down situation in the future and you require professional assistance.
Windscreen repair
Something small like a crack in the windscreen can be problematic if windscreen cover is not included on your policy. Check your policy to see if windscreen repair*4 is included or if it's an option to add it on. Windscreen claims in most cases won't affect your No Claims Discount, however, it's best to check this with your insurer to be sure.
*These options are subject to an additional charge; it is not necessary to purchase these upgrades in order to purchase the policy.
(1) For An Post Insurance policies, you can make two unlimited claims within a three year period on your car insurance policy without losing your No Claims Bonus. The number of claims free years you hold will determine if you are eligible to purchase this optional extra with each of our car insurance underwriters.
(2) For An Post Insurance policies, Keycare cover is an optional extra for €12.60 (incl. government levy) which gives cover to replace your keys if they are lost or stolen, up to €1,500 per year and cover for broken keys up to €100 per annum. This cover is administered by Keycare Assistance Limited and underwritten by MAPFRE ASISTENCIA Compania Internacional De Seguros Y Reaseguros, S.A., trading as MAPFRE ASSISTANCE Agency Ireland
(3) For An Post Insurance Policies, you must be present with the car for any assistance to be carried out and the cost of 1 hours labour will be provided free of charge.
(4) For An Post Insurance Policies, Applies to third party fire & theft and comprehensive AIG policies and FBD policies; applies to comprehensive Aviva policies only. Can be added to Aviva third party fire & theft policies at an additional charge.
Home Insurance
Specified items
Do you have personal belongings that you need to insure outside your home? You may think that your personal belongings are covered under your current home contents insurance, but it can be complicated. You should check the level of cover you have while the items are inside the house and ask your insurer if they need to be added as a "specified item" to be certain that they're fully insured both inside and outside your house.
Accidental damage cover
Accidental Damage Cover* is usually an optional benefit available for an additional premium on home insurance plans. It extends your cover to include accidental events like a large spillage on the carpet or if someone puts their foot through the ceiling.
Protecting your No Claims Discount
Similar to Car Insurance, some insurers offer protection for your No Claims Discount5 (sometimes known as a No Claims Bonus) for your Home Insurance also. For some it's an additional cover, whereas for others it's standard. Either way, it should save your No Claims Discount in the event that you make a claim. Even if it does mean you have to pay that bit extra, if you ever have to make a claim, your No Claims Discount won't be lost.
Home Emergency Assistance
A lot of insurers offer help in an emergency such as, Home Emergency Assistance6 that provides a dedicated repair service to secure your home and prevent any further damage in the event of a home emergency. Check your policy to see if this is a standard benefit on your policy or if it's available as an add-on.
(5) For An Post Insurance Policies, you can make one claim up to €10,000 in a three-year period without losing your no claims discount
(6) For An Post Insurance Policies, if you have an emergency in your home, we will provide a repair service to secure your home and help prevent further damage from occurring. Cover for up to €260 per incident, limited to 3 claims per policy year. This cover is underwritten by MAPFRE ASISTENCIA Compania Internacional De Seguros Y Reaseguros, S.A., trading as MAPFRE ASSISTANCE Agency Ireland.
An Post Insurance Home Insurance is underwritten by Aviva Insurance Ireland DAC.
Travel Insurance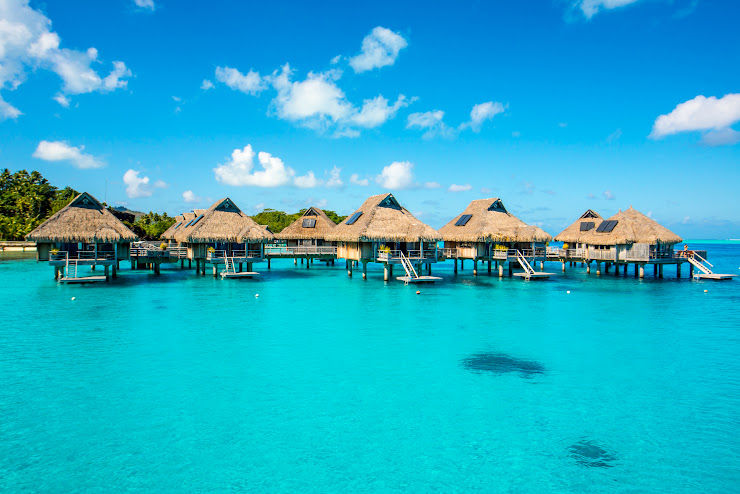 COVID-19 cover
It's worth checking with your travel insurers if you are covered for the expense of staying on if you get COVID-197while travelling or if you are required to quarantine on the orders of a treating doctor/HSE, and the period of quarantine goes past your original departure date.
Delayed baggage
Have a look through your travel documents before you purchase a policy, to make sure you are covered if your baggage is delayed8.
Cancellation cover
It may not be something that springs to mind at the time, but it's a very good idea to take out travel insurance as soon as you book your holiday. This is recommended so that any cancellation cover9 that is included on your policy will be in place should the unexpected happen and you don't go on your holiday, or your flights are cancelled. Check what cover is in place before you purchase.
Car Hire Excess
Are you someone that loves to explore as much as possible on holidays by hiring a car and going sightseeing? Car Hire Excess*10 insurance is an optional insurance policy that protects you against any excess charges you may incur in the event your hire car is damaged or stolen while on holidays.
Medical emergency cover
It's the nightmare we don't want to think about — you're on the holiday you've been waiting for and you fall ill or get injured. Have a look through what provisions are included or can be added to your travel insurance policy to provide adequate medical and emergency11 assistance while you're abroad.
(7) For An Post Insurance policies cover is limited to €3,000 and subject to €90 excess.
(8) For An Post Insurance policies, cover up to €200. No excess applies
(9) For An Post Insurance policies, trip cancellation or curtailment cover, up to €3,000. Subject to a €90 excess. Exclusions apply to pre-existing medical conditions.
(10) For An Post Insurance policies, cover is limited to €4,000 for any one incident and up to €5,000 overall.
(11) For An Post Insurance policies 24-hour Medical Emergency Assistance while you're abroad. (Exclusions apply to pre-existing medical conditions). Must be for necessary hospital, surgical or other diagnostic treatment, given or prescribed by a Doctor, and include charges for staying in a hospital or nursing home. Cover up to €5 million, subject to an excess of €90
An Post Insurance Travel Insurance is arranged, administered and underwritten by Chubb European Group SE.
Please refer to your policy booklets for full cover details and terms and conditions that apply. Discounts, cover limits, and terms and conditions are dependent on your insurance underwriter and those applicable to you will be outlined in your policy documents.
All the information on this blog is published in good faith and for general information purpose only. While An Post Insurance makes every effort to ensure that the information appearing on this blog is accurate and complete, it does not make any warranties about the completeness, reliability or accuracy of this information, whether express or implied, including but not limited to implied warranties of merchantability, fitness for a particular purpose or non-infringement. Any action you take upon the information you find on this blog is strictly at your own risk. An Post Insurance will not be liable for any direct, indirect or consequential losses and/or damages in connection with the use of, or action taken in reliance on information contained in our blog.
Through this website you are able to link to other websites which are not under the control of An Post Insurance. We have no control over the nature, content and availability of those sites and if you click on links to these websites you will be subject to the terms and conditions of those sites. The inclusion of any links does not necessarily imply a recommendation or endorse the views expressed within them.