Survey Reveals Funeral Cost Differences Across Ireland
This poll was implemented by Marketing Partners between July 26th and August 5th, 2016.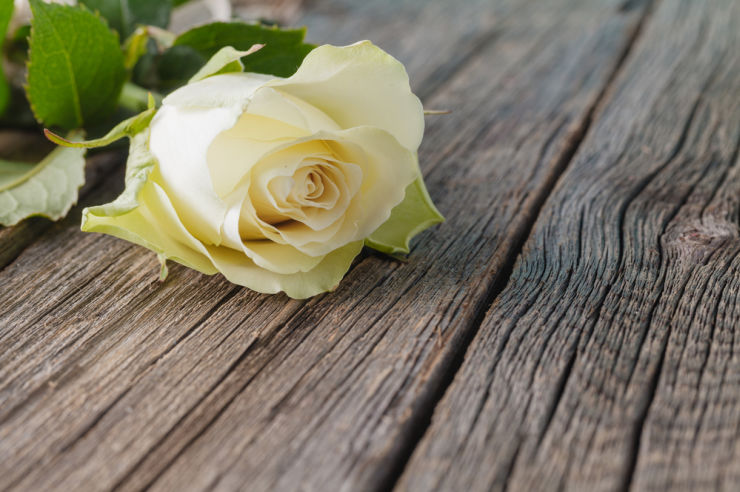 It's a subject none of us like to think about but the An Post Insurance Funeral Price Index, a new survey from An Post Insurance, one of Ireland's leading insurance providers and a wholly owned subsidiary of An Post, shows that, in many instances, where you live in Ireland determines the likely costs of your death and burial.
It reveals:
The standard funeral cost is €4,062 (and covers Removal and Care of the Deceased, Embalming, Removal to Church / Cemetery, Hearse, Funeral Directors Fee and Coffin but excludes "disbursements"; items such as Church Offering, Priest, Music, Obituary Notice - more details can be found below - and the cost of a burial plot or cremation service)
The highest price quoted to researchers for a standard funeral was €6,310 in Co. Tipperary
The highest average funeral costs were €5,000 in counties Sligo and Clare while the lowest of €3,408 was recorded for Co. Wexford
A nationwide high cost of €32,000 was quoted for a double plot at a graveyard in Deansgrange Dublin (the same sized plot in Shanganagh, Dublin was quoted at €5,600, again reflecting considerable geographic differences in pricing)
Cremation costs were highest in Cork at €770, behind Dublin at €682 - with the lowest in Galway at €527
Commenting on the findings leading financial advisor, The Money Doctor, John Lowe said:

"Thankfully, we're all living longer and healthier lives so hopefully won't need to think about our burial or cremation for a long time. That said, accidents do happen, and the survey shows that costs are considerable and vary widely. And because it's an event that is a celebration of a life, there's a natural inclination to add in elements to create a more bespoke - but therefore more expensive – final farewell. That's why a simple bit of financial planning now can avoid additional heartache for family and loved ones also having to cope with the extra burden of burial costs."

For instance, the An Post Insurance Over 50s Funeral plan is a product which is easy to apply for, starts from just €15 per month* and is available to everyone between the ages of 50 and 75 with no medicals required." (See editors note).
Costs of "Disbursements" & Coffins
In addition to a "standard funeral", there are additional and in many cases, unavoidable costs to be considered.
These so called "disbursements" include costs for everything from a Church Offering, Priest, Sacristan, Singer, Organist, Flowers, Obituary Notice, Radio, Doctors and Coroners Fee. The survey found in this regard:
Amongst respondents, Laois at €1,440, Galway at €1,242 and Dublin at €1,177 were the top three most expensive locations for disbursements in Ireland (Kerry and Limerick were the least expensive at €470 and €573 respectively)
Coffins
And while it might seem indelicate to mention it, the cost of a coffin can make a difference to the final funeral bill.
What's described as a "standard coffin" is most affordable in Waterford at €1,177 and most expensive in Kerry and Laois (each costing €2,000). Dublin and Cork reported rates of €1,750 and €1,399 respectively.
The Money Doctor, John Lowe added: "The costs of dying in Ireland are many and varied so having some insurance protection in place can offer peace of mind at a very stressful time. For some, having the expenses sorted is great comfort."
For further information:
| | |
| --- | --- |
| Commssolver | Money Doctor |
| David O'Brien | John Lowe |
| 5, Fitzwilliam Square East | 61, Lower Kilmacud Road |
| Dublin 2 | Stillorgan |
| T: 01 6499025 | Co. Dublin |
| M: 087 2208636 | T: 01 2785555 |
EDITORS NOTE 1: ABOUT POST INSURANCE OVER 50'S FUNERAL PLAN
An Post Insurance Over 50s Funeral Plan could give your loved ones a promised lump sum payment that can be used to help to pay for funeral expenses or perhaps repay any loans or bills you might still have at the time of your passing. It's a single life plan that offers peace of mind for people aged between 50 and 75 years of age at the date of commencement of the policy. With premiums to suit applicants, features include:
guaranteed acceptance for everyone aged 50-75
no medical questions, check-ups or reports needed
up to €30,000 cover
travel accident benefit
choice of flexible payment methods
full life cover benefit payable after 2 years
premiums cease at the age of 85, but life cover will continue until you die,
consistent level of life cover and unchanging premiums
EDITORS NOTE 2: ABOUT THE SURVEY
The telephone survey was conducted by Marketing Partners between July 26th and August 5th, 2016 on behalf of An Post Insurance. 296 members of The Irish Funeral Directors Association were approached with responses received from 84 members. Specific information is available by request for a number of individual counties – where sufficient data was collected for it to be considered reasonably representative.
Get the peace of mind you need with our comprehensive funeral insurance.
All the information on this blog is published in good faith and for general information purpose only. While An Post Insurance makes every effort to ensure that the information appearing on this blog is accurate and complete, it does not make any warranties about the completeness, reliability or accuracy of this information, whether express or implied, including but not limited to implied warranties of merchantability, fitness for a particular purpose or non-infringement. Any action you take upon the information you find on this blog is strictly at your own risk. An Post Insurance will not be liable for any direct, indirect or consequential losses and/or damages in connection with the use of, or action taken in reliance on information contained in our blog.
Through this website you are able to link to other websites which are not under the control of An Post Insurance. We have no control over the nature, content and availability of those sites and if you click on links to these websites you will be subject to the terms and conditions of those sites. The inclusion of any links does not necessarily imply a recommendation or endorse the views expressed within them.