Getting your Garden Summer Ready
Our homes got the big spring clean – now it's time to turn our attention to the garden!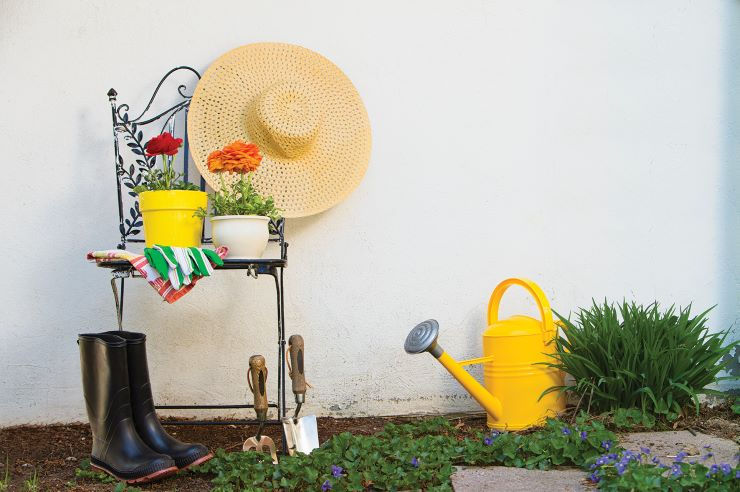 This year, we've all spent a lot of time in our homes and gardens, and that means adjusting, adapting and improving our surroundings to suit our new lifestyles. Now summer is finally upon us, bringing with it hopes of sunny days ahead.
Whether it's a place of quiet contemplation or the perfect location to meet up with friends and extended family when circumstances allow, our outdoor spaces are likely to be a big part of our lives for the warmer season. Let's take a minute to look at some simple ideas to help us get our gardens, patios and balconies summer ready.
Decide your garden's purpose
Spend some time in your garden and decide what you want it to do for you. Do you want an idyllic gardener's haven, full of beautiful shrubs and flowers that will keep you busy? Or would you prefer something with little upkeep required – perhaps more of an entertainment space? With so many options at our fingers, it's important to pause for a moment and really consider what we want from our outdoor space, and how it can be developed to suit our own situation.
Make a plan
Once you've decided your garden's purpose, it's time to make a plan. Start off by sitting in your outside space and making a list of all the jobs that are required to help make your vision become a reality. If you've decided to make some changes, you first need to ensure the area is ready for the new additions. That often means getting rid of the unsightly weeds that may have taken over. Mow your lawns, trim the edges and get rid of anything that is not fit for purpose or doesn't bring you joy.
Choose your plants
When choosing the best plants and shrubs for your garden, it will be helpful to explore how much sun and shade your garden gets and for how long. Gardenersworld.com has great advice on where and when your garden receives shade and gives examples of the most suitable plants for each scenario. You may also need to think about family members who suffer with allergies and/or asthma. The Asthma Society of Ireland has some top tips for creating an asthma and allergy-friendly garden so that everyone can enjoy the outdoors safely.
Garden furniture
If you have outside furniture, now is the time to revive it by cleaning and treating it. Homebuilding.co.uk have some good tips on how to do just that.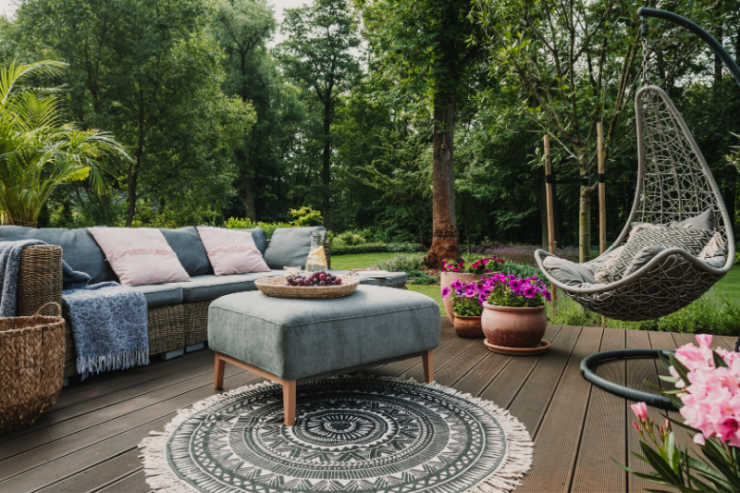 If you're thinking of upgrading, having already decided the purpose of your outdoor area will assist you in choosing what type of furniture will fit your needs. Better Homes & Gardens (bhg.com) can help too, with recommendations on how to buy wisely, from investing in quality furniture with weather-resistant fabrics to considering storage options for the off season, and even investing in an outdoor rug! Who knew? Check out their link above for inspiration.

Finishing touches

So you've cleaned up your outside space and introduced new or upgraded furniture – it's now time for the finishing touches. Depending on the purpose you've decided on for your outdoor area, you can now add a few extras to give it that bit of extra life and help you enjoy the glorious summer days ahead. Installing some solar powered lighting is not only eco-friendly but will add another dimension to your garden, bringing it from day to night without any fuss. Heaters, fire pits, pizza ovens…it's all there for the taking. For more cool ideas, check out yespleaseblog.co.
Whatever you decide to do with your garden, patio or balcony this summer let's hope Ireland gets more than a day or two of sunshine for us all to enjoy our hard work!
All the information on this blog is published in good faith and for general information purpose only. While An Post Insurance makes every effort to ensure that the information appearing on this blog is accurate and complete, it does not make any warranties about the completeness, reliability or accuracy of this information, whether express or implied, including but not limited to implied warranties of merchantability, fitness for a particular purpose or non-infringement. Any action you take upon the information you find on this blog is strictly at your own risk. An Post Insurance will not be liable for any direct, indirect or consequential losses and/or damages in connection with the use of, or action taken in reliance on information contained in our blog.
Through this website you are able to link to other websites which are not under the control of An Post Insurance. We have no control over the nature, content and availability of those sites and if you click on links to these websites you will be subject to the terms and conditions of those sites. The inclusion of any links does not necessarily imply a recommendation or endorse the views expressed within them.