From Farm to Table: Farming's Role in Irish Culture
For a small island on the edge of the Atlantic, Ireland makes a big impact on the world. One of the ways it does that is through agriculture, a cornerstone of our national culture. the Irish agri-food sector accounts for almost 10% of employment and €16.7 billion in exports of food, drink and horticulture — a record high in 2022.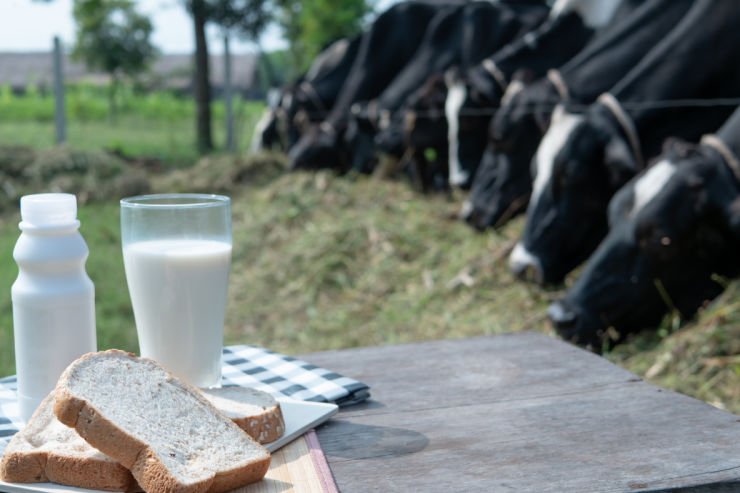 A major economic driver
Whether it's award-winning beef, world-famous butter or high-quality grains, Irish food finds its way onto plates in every corner of the globe, from school dinners to TV studios and Michelin-starred restaurants.
Dairy makes up the bulk of these exports, Bord Bia says, with over "1.7 million tonnes of product shipped to over 130 markets worldwide". Kerrygold butter features heavily on that list, as it's not only the number one butter brand in Ireland and Germany, but also number two in the USA. This makes Ornua, the brand's parent company, a major player in the agri-food sector, employing 3,000 people worldwide, with annualised sales of over €2.5 billion.
Meat is the second most exported product, with approximately 285,000 head of live cattle sent overseas last year. This makes Ireland the fifth largest meat exporter in the world and the largest exporter of beef in Europe, according to Enterprise Ireland. This incredibly vibrant industry supports a diverse range of people and communities, including livestock farmers, food producers, logistics companies and butchers. One of the best-known companies in this sector is ABP, who is Ireland's leading beef processing company, working with over 13,000 farm families nationwide.
Many of the grains grown here are responsible for powering leading industries through biofuel technology. Irish animal husbandry, breeding and training is also internationally renowned, with local names regularly topping global competitions. Ireland was also recently named the most food-secure nation in the world, based on affordability, availability, quality and safety.
All of this makes us very proud of our farmers, who represent Irish culture on a world stage. An Post Insurance is delighted to support this community by providing cover and care to farmers across the country.
A rich history
The Irish farming tradition is an ancient one, dating back to at least 6,000 years ago, when the Céide Fields of Mayo were in regular use. More than 200 generations of farmers later, the skills and knowledge of the community are still unparalleled.
In time, some brought those skills overseas, helping to build and expand related industries of food manufacturing, brewing and forestry in the USA, Canada and further afield. Evidence of traditional techniques can still be found in archaeological sites and in heritage museums like the Ulster American Folk Park or Bunratty Castle and Folk Park.
Some farmers don't even have to go that far — their family homes and sheds are packed with old-fashioned tools of the trade as well as decades of memories.
A modern industry
Even though Irish farming has deep roots and treasured traditions, it's also adapted to modern needs and embraced new technologies.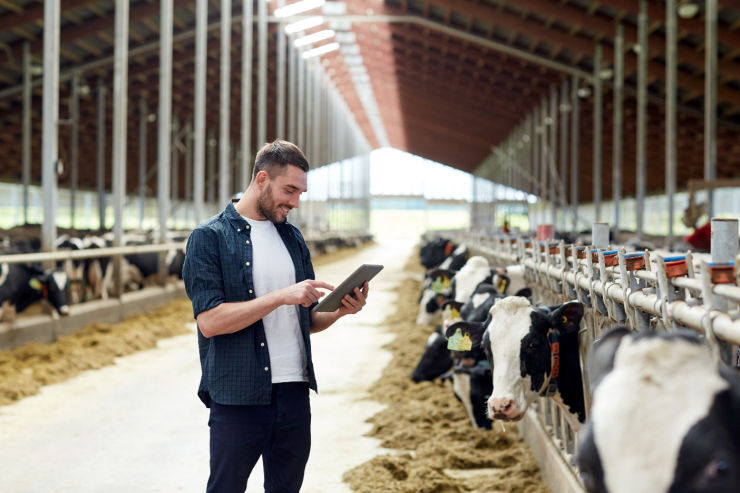 Recent research from the South East Technological University found that "half of Irish farmers are using smart farming technology, while a further third plan on using it in the future". In practice, this often means employing cameras, sensors, satellite imagery, drones and remote controls to keep land and livestock safe and commercially successful. It can be used to simplify and accelerate everyday tasks, protect the environment and collect valuable data that enhances planning and productivity.
In order to stay competitive, most of today's farmers also invest heavily in operational machinery and transport vehicles. Protecting those assets is a vital part of country life, and An Post Insurance recognises that with Agricultural Vehicle Only cover that offers third party, fire and theft or comprehensive cover for a variety of farm vehicles, including trailers.
A vibrant community
One of the best places to see farming's fascinating history and exciting future collide is the National Ploughing Championships. This year the annual competition will return to Ratheniska, Co. Laois on September 19th to 21st.
Dating back to the 1930s, the Championships were said to have started with an argument between two life-long friends who each thought their home county had the best ploughmen. Almost a century later, the contest is still hard-fought, with competitors now joining from more than 28 countries around the world.
Said to be Europe's largest outdoor event, the National Ploughing Championships attract some 80,000 people every year, including farmers, producers, industry experts and thousands of people keen to enjoy a couple of days of family-friendly fun. The line-up includes live music, Irish dancing, baking competitions and much more.
If you'd like to join in the fun at this year's festivities, An Post Insurance are running a competition to win complimentary tickets. Visit our Facebook or Instagram pages by 14th September for your chance to win free tickets to this all-important annual event.
An Post Insurance Farm Insurance is underwritten by AXA Insurance DAC.
All the information on this blog is published in good faith and for general information purpose only. While An Post Insurance makes every effort to ensure that the information appearing on this blog is accurate and complete, it does not make any warranties about the completeness, reliability or accuracy of this information, whether express or implied, including but not limited to implied warranties of merchantability, fitness for a particular purpose or non-infringement. Any action you take upon the information you find on this blog is strictly at your own risk. An Post Insurance will not be liable for any direct, indirect or consequential losses and/or damages in connection with the use of, or action taken in reliance on information contained in our blog.
Through this website you are able to link to other websites which are not under the control of An Post Insurance. We have no control over the nature, content and availability of those sites and if you click on links to these websites you will be subject to the terms and conditions of those sites. The inclusion of any links does not necessarily imply a recommendation or endorse the views expressed within them.