How to maintain your Hybrid or Electric Vehicle
Are you the proud new owner of an electric or hybrid vehicle? We've got expert tips for you, from maintenance to insurance. An Post Insurance is a 100% Irish-owned company, so we understand what matters most to you. We can provide great value car insurance for your new EV, too!

Looking after your EV
Electric vehicles usually have less braking wear or replaceable fluids, but you'll still need to schedule regular upkeep. The most important part is the EV battery, so refer to the owner's manual for the best advice to keep this in tip-top shape.

Taking care of your hybrid
Hybrid cars still have internal combustible engines, so you'll need to arrange for regular oil changes just like a petrol or diesel. It's also vital to keep both hybrids and EVs moving, so take your car out for a spin if it's been parked up for a while.

Common maintenance must-dos
Apart from servicing, you'll need to arrange for tyre changes, air filter replacements, liquid top-ups, light checks, cooling inspections, brake fluid measurements, and other maintenance requirements. Check manufacturer advice for the full list.

Still have questions?
We're powered by people like you, ready to support our EV and hybrid drivers and find you the best car insurance policy. Our team is available six days a week!
The Future is Electric at An Post Insurance
At An Post Insurance, sustainability is at the centre of our priorities. We'll continue to protect our customers - whether they drive a petrol, diesel, or electric car. Learn more.
We value your feedback
I had the pleasure of dealing with a lovely man about my House Insurance. He was so helpful and made the process so easy. I will definitely be using An Post Insurance again for Insurance and other services. Very nice experience. Thank you. Bronagh 14.12.2022
Need more info? Read our FAQs
Take a look at our EV owners FAQs and learn more about what it means to go electric.
Whatever you choose to buy, you'll need to get your hybrid or EV serviced regularly. Check the manufacturer's guide for the recommended schedule and stick to it. Make sure you keep your receipts and stamps safe, so your car has a full service record.
Most mechanics these days will be familiar with EV and hybrid vehicles, but not all will have the necessary computer software. It's best to check beforehand to make sure. Visit the SIMI for a handy list of service centres who might be able to help.
This can happen to anybody, regardless of what you drive. Don't worry, though — help is usually not far away. An Post Insurance customers with the Breakdown Assistance benefit can get 24/7 help with punctures, lost keys, repairs, towing, and more.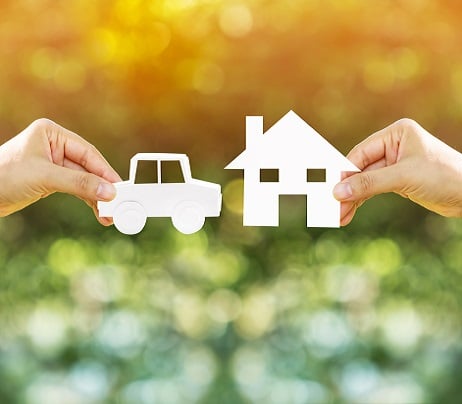 15% off** Car & Home Insurance
Plus, you could get a free Annual Multi-Trip European policy when you take out a car & a home policy with us & both policies are underwritten by Aviva Insurance Ireland DAC**.
**Discounts applied consecutively and subject to a minimum premium of €355 or €325, depending on the policy underwriter for car insurance, €240 for home insurance and €120 for Contents Only. This offer is applicable to An Post Insurance policies underwritten by Aviva Insurance Ireland DAC. You will get a 15% discount on the second policy you take out. Once this policy is set up, you'll be eligible for one year free multi-trip European travel insurance. When your first policy is due for renewal you will be eligible for the 15% discount for that policy. Full terms and conditions can be found on our promotions page.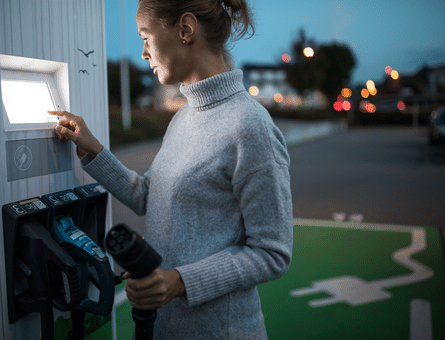 We're here to provide cover and care
We're committed to supporting our EV and hybrid drivers with trusted customer care and great value car insurance.