Why should you make the change?
New electric vehicle owner? We have the guidance you need to keep your car fully charged, safely insured, and ready to go. An Post Insurance is a 100% Irish-owned company, so we understand what matters most to you.

Charging at home
Many EV drivers prefer to charge their cars at home, so they can choose to charge for less at night time, and the car is ready in the morning. While home chargers can be an expensive investment, there is a grant of up to €600 available from the SEAI.

Charging in public stations
If you're out and about, there are now almost 1400 public charging points available throughout Ireland. Fees vary, depending on the provider. The ESB has a handy map that can help to plan ahead so that you can schedule a stop if needed.

How fast can I charge my car?
This depends on your car. Some vehicles can get a fast charge of up to 80% in 30 minutes, while others will require a number of hours for a regular charge. Connectors and cables also play a part — check with the manufacturer for recommended equipment.

Still have questions?
We're powered by people like you, ready to support our EV and hybrid drivers and find you the best car insurance policy. Our team is available six days a week!
The Future is Electric at An Post Insurance
At An Post Insurance, sustainability is at the centre of our priorities. We'll continue to protect our customers - whether they drive a petrol, diesel, or electric car. Learn more.
We value your feedback
It was very easy to follow online to complete my Insurance and when I had to ring to ask some questions they were very helpful. I'm not very good with technology and they made it very easy for me to follow the steps I needed to complete my form. Would definitely recommend to friends. Great value for money. Susan 29.08.2023
Keen to learn more? Read our FAQs
Take a look at our EV Charging FAQs and learn more about what it means to go electric.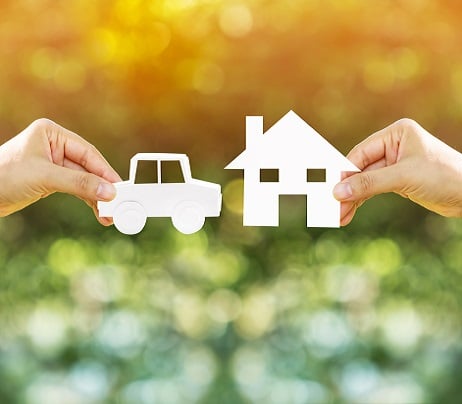 15% off** Car & Home Insurance
Plus, you could get a free Annual Multi-Trip European policy when you take out a car & a home policy with us & both policies are underwritten by Aviva Insurance Ireland DAC**.
**Discounts applied consecutively and subject to a minimum premium of €355 or €345, depending on the policy underwriter for car insurance, €240 for home insurance and €120 for Contents Only. This offer is applicable to An Post Insurance policies underwritten by Aviva Insurance Ireland DAC. You will get a 15% discount on the second policy you take out. Once this policy is set up, you'll be eligible for one year free multi-trip European travel insurance. When your first policy is due for renewal you will be eligible for the 15% discount for that policy. Full terms and conditions can be found on our promotions page.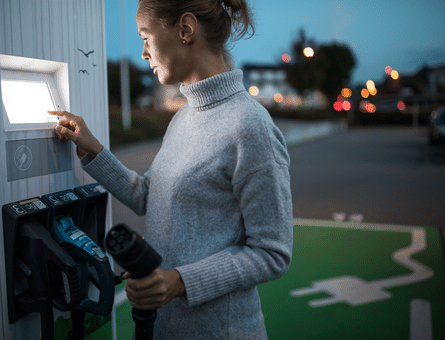 Charging ahead with sustainability in mind
We're proud to support sustainable driving, providing all our EV and hybrid drivers with great car insurance and care.