Why should you make the change?
There are lots of reasons to go electric, including purchase grants and reduced running costs. An Post Insurance is a 100% Irish-owned company, so we understand what matters most to you. Thinking of making the jump? We can provide great value car insurance for your new EV, too!

Reduction in running costs
Electric vehicle (EV) sales are soaring in Ireland, as more drivers seek to save money, protect the environment, and take advantage of grants available. The SEAI says that EVs cost 74% less in transport costs compared to a similar diesel engine car.

Easy to trade in and purchase
Purchasing an EV isn't difficult: visit a reputable dealer to discuss your options, arrange a test drive, and take it from there. Whether you choose new or used is up to you, but make sure you factor charging equipment into your overall budget.

Many grants and discounts available
The Irish government offers a range of financial incentives to encourage drivers to choose EVs. These include purchase discounts, charging grants, reduced tolls, lower motor tax, and VRT relief. The SEAI has a full list and tips on how to apply.

Still have questions?
We're powered by people like you, ready to support our EV and hybrid drivers and find you the best car insurance policy. Our team is available six days a week!
The Future is Electric at An Post Insurance
At An Post Insurance, sustainability is at the centre of our priorities. We'll continue to protect our customers - whether they drive a petrol, diesel, or electric car. Learn more.
We value your feedback
It was very easy to follow online to complete my Insurance and when I had to ring to ask some questions they were very helpful. I'm not very good with technology and they made it very easy for me to follow the steps I needed to complete my form. Would definitely recommend to friends. Great value for money. Susan 29.08.2023
Need more info? Read our FAQs
Take a look at our EV FAQs and learn more about what it means to go electric.
There are lots of factors that can affect the range of an EV. These include the make, model, engine size, charging method, age of the car — and your style of driving. Consult manufacturer brochures and trusted review sites to learn more.
Generally, running an EV is cheaper than comparable diesel or petrol models. But of course, costs still exist, and they'll depend on your car, charging methods, and driving habits. Carzone has a handy guide to help you calculate day-to-day costs.
Electric cars come in all shapes and sizes, with a wide range of speed and power. If you're debating which to choose, use our EV comparison guide to help draw up a short list of options that suit your preferences. Then arrange to talk to a qualified salesperson to learn more.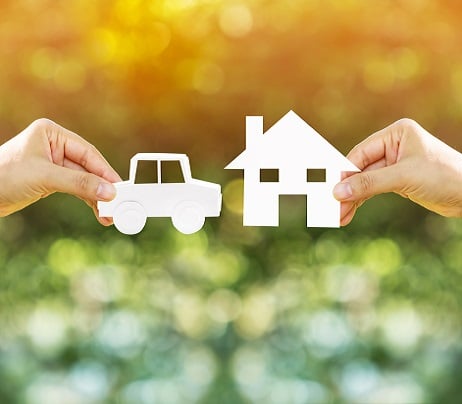 15% off** Car & Home Insurance
Plus, you could get a free Annual Multi-Trip European policy when you take out a car & a home policy with us & both policies are underwritten by Aviva Insurance Ireland DAC**.
**Discounts applied consecutively and subject to a minimum premium of €355 or €345, depending on the policy underwriter for car insurance, €240 for home insurance and €120 for Contents Only. This offer is applicable to An Post Insurance policies underwritten by Aviva Insurance Ireland DAC. You will get a 15% discount on the second policy you take out. Once this policy is set up, you'll be eligible for one year free multi-trip European travel insurance. When your first policy is due for renewal you will be eligible for the 15% discount for that policy. Full terms and conditions can be found on our promotions page.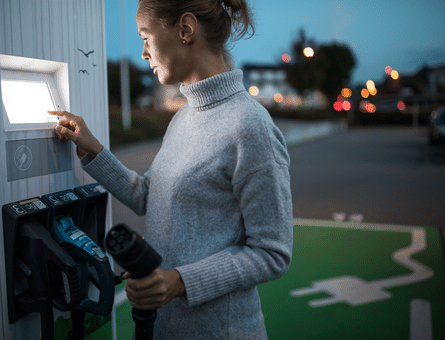 Planet-friendly protection
The future is electric at An Post Insurance and that means offering great value, stress-free cover to all our EV drivers.