We're Human About Insurance
Whether you own a Cocker Spaniel, a Pointer, a Retriever or another specialist breed, we know that your Gun Dog is more than just a companion to you.
How we Help

Wallet-Friendly Protection
We know that everybody wants to get great value pet insurance, so we offer competitive prices giving you much needed peace of mind when it comes to your pet's well-being.


Real Customer Care
We're powered by people just like you, living in communities all over Ireland. The claims helpline is available five days a week - you can trust us to get the help you need.

Benefits and Bonuses
We provide cover with a range of benefits available - check out our Features and Benefits section below for more.*

Stress-Free Cover
Get the peace of mind of good protection. If things go wrong, our underwriters will be there to help you manage the costs of caring for your pet.
*Please refer to our policy document for full cover and terms and conditions that apply.
Our Cover Options
Many Pet Insurance policies exclude cover for your Gun Dogs while they are on a shoot but with An Post Insurance you can now insure your Gun Dog for accidents or illness, even while they train and work.
Life Time Cover for your Gun Dog
We offer cover* at new business for your dog from 8 weeks until 6 years. If you renew your cover each year without a break, there is no upper age limit and we will continue to offer cover for your dog.

*Lifetime cover is available on our Gun Dog policy for ongoing conditions and subject to the renewal of the policy with no gap and excluding pre-existing conditions. Please refer to our policy document for full cover details and terms and conditions that apply.

| | |
| --- | --- |
| Cover Scope | Gun Dog |
| Annual Veterinary Fee Limit | Up to €4,000 |
| Policy Type | Lifetime |
| Complementary Medicine | Up to €250 |
| Theft/Straying | Up to €1,000 |
| Advertising & Reward | Up to €1,000 |
| Boarding Fees | Up to €1,000 |
Please note the above covers are subject to terms, conditions and exclusions which can be found in the Policy Document
Features and Benefits
Our underwriters' comprehensive insurance plans have been designed with you and your pet in mind. Our great range of benefits will help you get the best of care for your best friend.

24 Hour Vet Helpline
Access to a national network of registered veterinary nurses 24 hours a day, 365 days a year.


Veterinary Fees for Injury and Illness
Your gun dog can be covered for treatment for injury and illness up to €4,000.*


Advertising / Reward
You can claim up to €1,000 for the cost of advertising and offering a reward for the return of your missing dog.*


Theft or Straying
With our policy, you can claim the purchase price of your dog up to €1,000, if your pet is lost and not found within 45 days of straying or being stolen.*

*Limits of the level of cover offered by each plan are outlined on the table above.
We value your feedback
I found the easiness of contacting a person, was very refreshing. The person was very polite, easy to speak to and gave me a great deal. I put down the phone feeling very positive and happy with the whole experience. Reminded me of a time when people were there to help you. Maria 29.03.2022
Good to Know
We've gathered together all the details you need to better understand our working gun dog insurance product. Take a look at our FAQs and learn more about how we can help you protect what matters most to you.
Need Help?
Getting Insured
We care about protecting what matters to you. Get a quick quote for great value insurance online, in person or over the phone.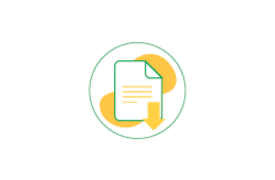 Documents & Forms
Here you'll find useful information, documents and forms that'll help you get the peace of mind of good protection.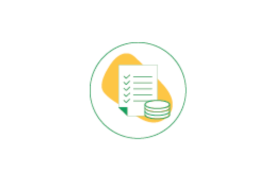 Payments
We understand that everybody's different, so you can choose the right payment method for you. Check out our range of options.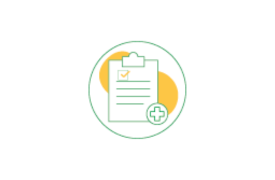 Claims & Emergencies
You can trust us to get you the help you need, when you need it. Learn more about making a claim or dealing with an emergency.
An Post Insurance Pet Insurance is arranged and administered by Blue Insurance Limited and underwritten by H.W. Kaufman Group Europe BV, trading as Cranbrook, on behalf of the insurer, Sava Insurance Company.